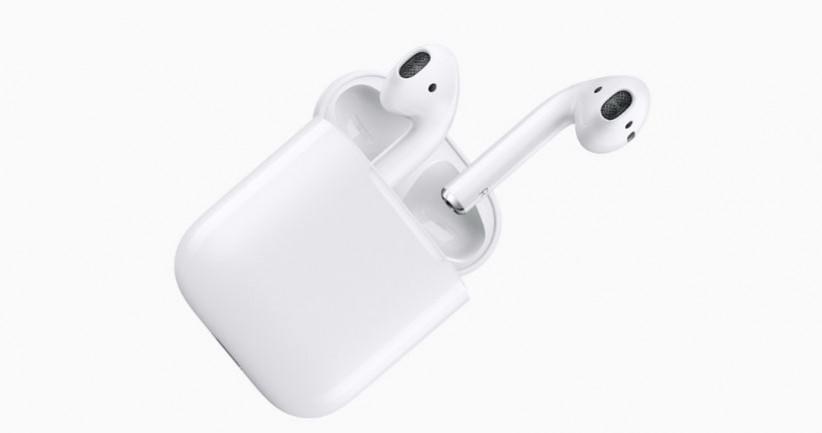 Earlier in the month, a leaked email conversation of Apple CEO, Tim Cook with a consumer indicated that the company would release the much awaited wireless earphones—AirPods— will be released before Christmas. But, a new report has emerged that it will be delayed indefinitely due to some technical glitch.
Airpods production has been halted as the Apple engineers have reportedly discovered a hardware glitch, which is preventing both the cord-less earphones from receiving the Bluetooth signals from the iPhone (and iPad). For the uninitiated, rival brands, which offer wireless earphones, only among the two earpods receive direct signal from the media player, while the second one receives the audio from the primary earpiece.
Also read: Apple iPhone 8 rumour round-up: iPhone 7 successor to come in new crimson colour option, no design change
However, Apple's Airpods' pair, where-in the pieces house Apple W1 chip, were designed to receive the independently signal directly. But, a glitch is preventing the transfer of audio signal via Bluetooth. Apple is having hard time to ensure that both earpieces receive audio at the same time to avoid distortion and also has not resolved another key issue of what happens when a user loses one of the earpieces or the battery dies, The Wall Street Journal reported citing people familiar with development in Apple.
If this is true then, this will be second instance of Apple product release delay since the launch of white iPhone 4 due to camera. It's white case leaked light back in when the flash is used to take pictures.
Now, Apple Airpods delay will cost huge loss of revenue, as the Christmas holidays happen to be biggest sale season of the year.
What's so special about Apple AirPods?
For those unaware, Apple AirPods come with optical sensors and accelerometers that work with the Apple's in-house built W1 chip to detect when earphones are in your ear, so they only play when you are ready to listen.
If the user removes the AirPods, iPhone automatically pauses the music. Users can also access Siri by double tapping the AirPods to select and control the music, change the volume, check your battery life or perform any other Siri task.
With an additional accelerometer in each AirPod, it intuitively knows if the user is speaking, enabling a pair of beam-forming microphones to focus on the sound of your voice, filtering out external noise to make your voice clearer.
Another interesting aspect of AirPods is its ultra-low power consumption. Apple W1 chip operates at one-third of the power of traditional wireless chips, enabling AirPods to deliver up to 5 hours of listening time on one charge. The custom-designed charging case holds additional charge of more than 24 hours of total listening time,ensuring AirPods are charged and ready to go anytime.
Apple AirPods comes with charging case in the package and costs $159 in US. In India, it will set you back by Rs. 15,400.
Watch this space for more updates.