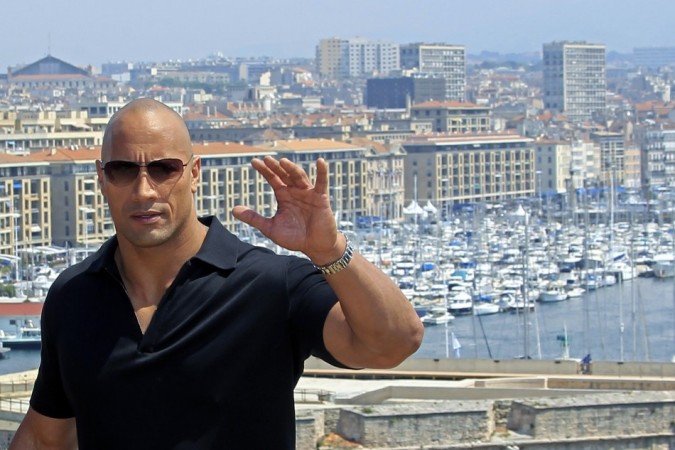 With the US presidential election results, now more and more celebrities are expressing their desire to run for the US presidency, 2020. After Chris Rock, now Dwayne "The Rock" Johnson wants to run for the White House.
Johnson recently revealed that the idea of running for the US presidency is not bad and he might enter the political ring. The Baywatch actor said the whole excitement surrounding the election has renewed his interest in running for the office in future.
"I love my country, I'm extremely patriotic and I also feel, especially now, leadership is so important, great leadership is so important, respected leadership is so important," Johnson, who has been named as the sexiest man alive, said.
When asked about standing in the election, he replied, "If I felt like I could be an effective leader for us, and surround myself with really high-quality leaders, then sure, I would."
Johnson is planning to use his experience of being a producer in his political career. "I've found really good success in being able to galvanize people in a positive way and continued to push them, as I've pushed myself along the way too, because I walk what I talk, daily, which I think is an important quality," he said.
This is not the first time Johnson has opened about running for presidency. In June, the actor shared the Washington Post story that said that he could actually win if he stands for the election. "I care DEEPLY about our county... and the idea of one day becoming President to create real positive impact and global change is very alluring. Buuuuut until that possible day, the most important thing right now is strong, honest leadership from our current and future leaders of this country. Thanks again Washington Post," he wrote.
Meanwhile, Johnson has joined the list of celebrities who said that they want to participate in the election. Chris, Ron Perlman and Kanye West in rather funny posts had said about running for the US presidential elections in 2020.