After much speculation, Dwayne Johnson announced that he will be running for president with Tom Hanks as his VP. He made the announcement after he took the centre stage of Saturday Night Live.
Johnson has been hinting at joining politics since last year. In an interview with GQ Magazine this year, he said it is a real possibility and on SNL he announced that he will run for president with friend Hanks as his VP in 2020.
Also Read: Dwayne 'The Rock' Johnson considers political career; says 'I could be an effective leader for us'
The Baywatch actor said, "It is good to host the season finale of the Saturday Night Live and tonight is extra special for me because this is my fifth time hosting the SNL season finale." Soon Alec Baldwin joined The Rock on stage to welcome him to the five-timers club.
Later, Dwayne spoke about his political career and said people have been telling him lately that he should run for the president. "I am going to tell you all that this is very flattering and tonight I wanna put this to rest and tell once and for all that 'I am in'. Starting tonight I am running for the president of the United States," he said, adding that he has already chosen his running mate and he is also in the five-timers club.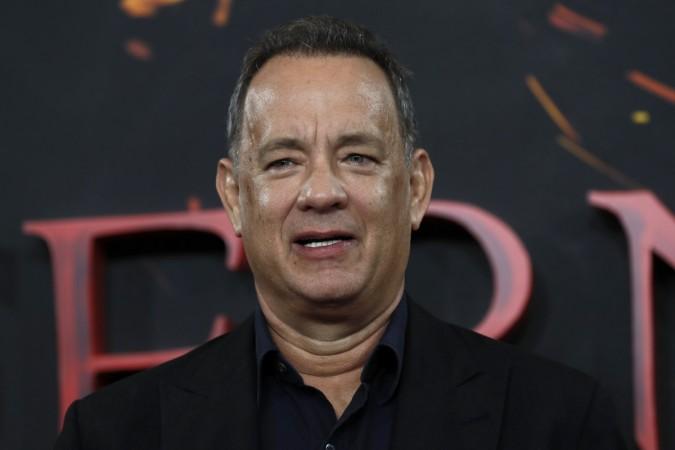 Dwayne then welcomed Forest Gump actor on stage. "I didn't think I was qualified for that in the past, but now I am actually worried that I am too qualified."
"The truth is America needs us and no one can seem to agree on anything anymore or except for two things – pizza and us," Hanks said.
"Together, we would get 100% of the vote," Hanks said. "I would get the senior vote because I fought in World War II. In like ten different movies."
"I, of course, would get the minority vote. Because everyone just assumes that I'm, well, whatever they are," Dwayne replied.
Together, Hanks and Dwayne were a laugh riot and proved why they deserve to run in the elections in 2020. But before ending, Dwayne said that "this is not real and we were just joking."
"And I just wanted to be on TV with Dwayne," Hanks replied.
in 2020