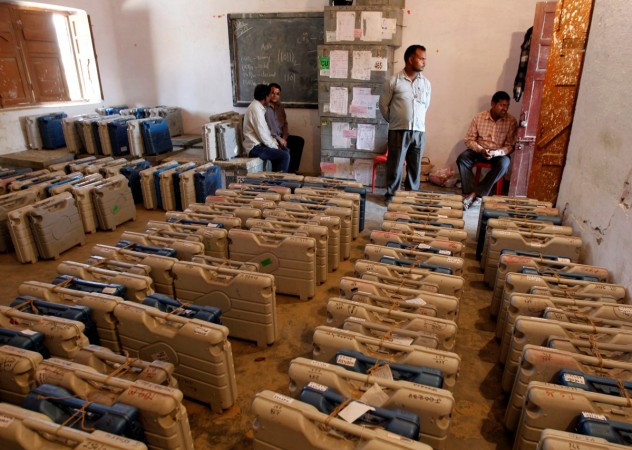 The Congress-affiliated NSUI on Thursday demanded that fresh polling be held for the Delhi University Students' Union (DUSU) election, while the RSS's student wing, ABVP, wanted the counting of votes, which has been suspended, to be resumed.
The counting of votes for the DUSU polls was suspended midway on Thursday due to "faulty EVMs and the students' uproar over it".
The counting was initially stopped for an hour after the allegations of faulty EVMs surfaced. However, following objections by the students, the election officials decided to suspend the process.
"The polls are being held at the behest of the central government. The EVMs were tampered with. We want fresh elections," Rocky Tuseed of the National Students' Union of India (NSUI) said.
Akhil Bharatiya Vidyarthi Parishad's (ABVP) Shakti Singh said, "Only one EVM was faulty and it can be repaired. We want the counting to be resumed.
Since we were leading on all the seats, the other parties are demanding fresh elections." The supporters of both the groups shouted slogans against the Delhi University (DU) administration and created a ruckus inside the counting centre.
"A fresh date for the counting will be announced soon," an election officer for the DUSU polls said.