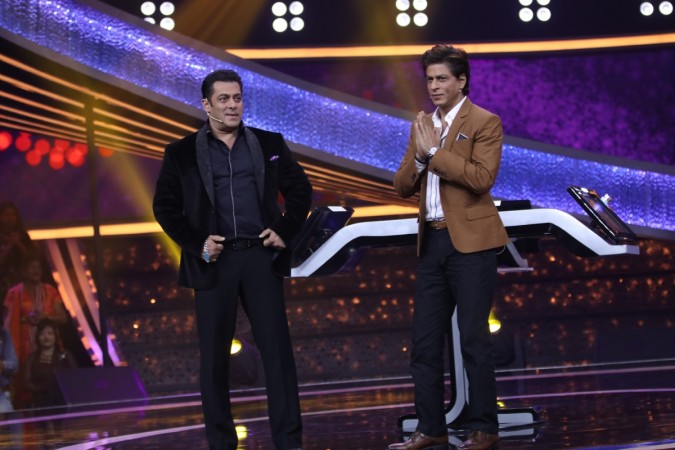 Bollywood superstar Shah Rukh Khan will make an appearance on 10 Ka Dum aka Dus Ka Dum - Dumdaar Weekend Grand Finale this weekend, a show hosted by his longtime friend or should we say frenemy, Salman Khan. Actress Rani Mukerji will also be seen on Salman's show with SRK.
While funny videos from the show of Shah Rukh Khan and Rani Mukerji pulling the leg of Salman Khan are doing the rounds as a sneak peek into the show, what is heartening is that SRK has also gone on record to express his gratitude towards Salman Khan and his father Salim Khan for making his Bollywood innings a success.
Shah Rukh Khan revealed how he used to have his meals at Salman Khan's home when he was a struggling actor. You may recall Salman Khan saying during Bigg Boss how Shah Rukh Khan used to stay at his place in his initial years, too.
"The first time I came to Mumbai as a struggling actor, I had my meals at Salman Khan's place where Salim Khan Ji supported me a lot. It is because of them I have become 'Shah Rukh Khan'. I have come on the show (Dus Ka Dum) only because of Salman Khan and I will go wherever he tells me to go. I really thank Sony TV to have me on the show as we get very less time to spend with each other due to our hectic schedule," said Shah Rukh Khan.
"Salman Khan's good side is that wherever he works, he always makes it fun and entertaining for the ones around him. To name a few, Shilpa Shetty Kundra, and Farah Khan Kunder always have fun with him and today, I'm here to enjoy a lot with Salman Khan," SRK added.
On the Dus Ka Dum - Dumdaar Weekend Grand Finale, Shah Rukh Khan and Rani Mukerji will relive their memories from the Karan Johar movie Kuch Kuch Hota Hai. The entertaining grand finale of Dus Ka Dum will have some dancing on Salman Khan's song Jeene Ke Hai Chaar Din to the Lungi Dance of SRK.
Salman Khan and Shah Rukh Khan will reveal a lot about their friendship and camaraderie over the years, while taking a dig at each other. The two stars have fought and made up twice over, with their last reunion happening in 2014. Since then, SRK and Salman have not had a rift in their friendship.
The Dus Ka Dum Grand Finale will have comedian Sunil Grover playing the legendary actor Amitabh Bachchan, whose quiz show Kaun Banega Crorepati 10 premiered on September 3.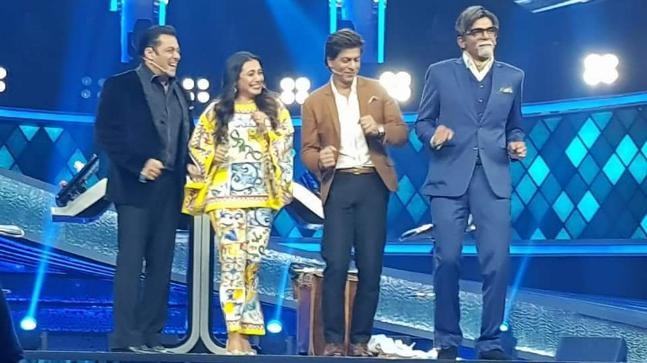 Watch Dus Ka Dum - Dumdaar Weekend Grand Finale on Saturday and Sunday, 8:30 pm IST on Sony Entertainment Television.