It looks like the sale of Ducati brand of Volkswagen Group is still possible, despite the deadline is very close. Chennai based Eicher Motors, parent company of Royal Enfield, seems to have made a binding bid of $1.8 billion-$2 billion to Volkswagen Group (owner of Ducati) to sell the latter's Italian bike brand.
VW group has set September end as the deadline for the Ducati disposal and the conglomerate is currently finalising financing and structuring terms with a clutch of global banks and consulting companies, reports ET Auto. Eicher Motors is the only Asian company left in the fray to buy Ducati, it adds.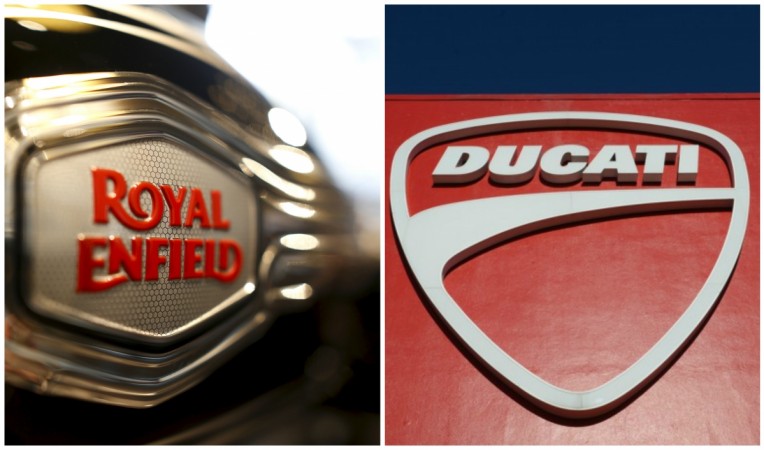 When the news "Ducati for sale" broke earlier this year, it had reportedly triggered interests from two-wheeler brands like Harley-Davidson, Suzuki, Bajaj Auto and Hero MotoCorp. Royal Enfield has also been associated for Ducati move earlier. However, VW group's strong performance in the past couple of months prompted the board to reconsider the idea on selling Ducati in August 2017. It was reported that employee representatives on Volkswagen's supervisory board were dead against the sale of Ducati.
Since earlier this April, VW has been working with boutique investment bank Evercore to sell the brand. Eicher Motors' $1.8 billion-$2 billion bid will be a tempting deal for VW, as it would help raise fund for a strategic overhaul following the emissions scandal. Ducati's future will be decided at the VW's supervisory board meet slated for September 29.
Royal Enfield, on the other hand, was having an easy ride in the Indian market for the past couple of years even at a time when most of the automakers were struggling to make a turn around. It sold nearly 6.5 lakh bikes in the last financial year and currently is in a bid to expand its international territory.
Royal Enfield focuses on mid-capacity cruiser bikes and hence buying Ducati, which focuses on high-end sport bikes, would be a great addition for Eicher Motors to reach wider audience across the world.
Source: ET Auto