Italian premium bike maker Ducati has now entered the pre-owned premium biking segment of India. Christened 'Ducati Approved', the new venture will sell used Ducati motorcycles in mint condition which undergo 35 technical checks, the company said in a statement.
Ducati claims only bikes less than 5 years old with lower than 50,000 km on the clock are allowed to be sold under the Ducati Approved programme. In addition, a 35-point check will be carried out by trained Ducati technicians before the sale of each model.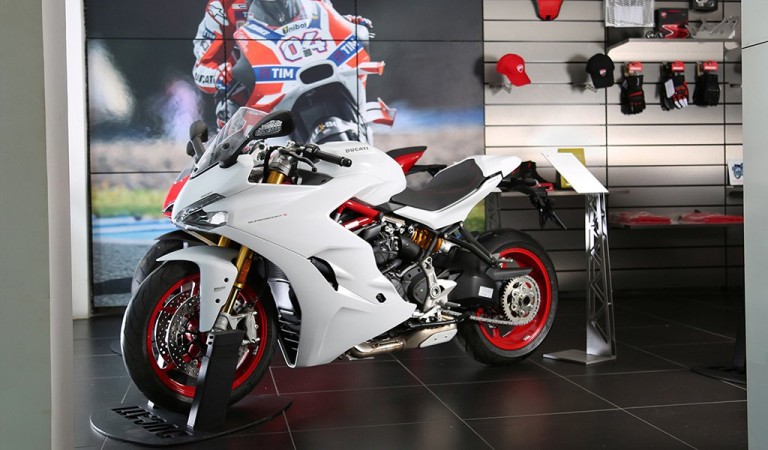 The company has opened the dedicated website (preowned.ducati.com) in which three bikes are now featured under the India tab. Two units of the Ducati Diavel Carbon first sold in 2015 is up for grabs at Rs 5.88 lakh while the other model featured is the 2017 registered SuperSport S for Rs 8.64 lakh. All three featured bikes are offered in Gurugram.
To make the used Ducati bike buy via Ducati Approved programme, each bike will have 12-month warranty, which can be transferred in case of sale. The bikes sold through Ducati Approved will also get road-side assistance during the term of warranty, which will include road-side service and towing, recovery of the repaired motorcycle, and retrieval of the motorcycle from off the road in case of an accident. Under this program, costs of materials and labour charges will be covered by Ducati dealers.
"Our entry in the pre-owned segment in India will make Ducati more accessible to passionate bikers who aspire for the luxurious and premium experience offered by Ducati motorcycles. I believe that Ducati Approved program will help bike enthusiasts in upgrading themselves to their dream machine in a cost-efficient and assured manner," said Sergi Canovas, managing director of Ducati India.
Ducati currently sells its entire range of motorcycle in India from the Scrambler to the newly launched Panigale V4 R. The bike maker has also set up dealership across the country in Delhi NCR, Mumbai, Bengaluru, Pune, Ahmedabad, Kochi, Chennai and Kolkata.