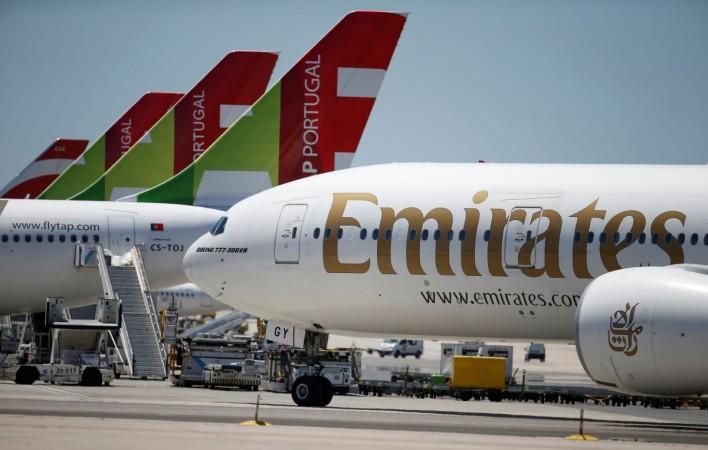 Middle Eastern carriers Emirates and Etihad could merge to create the world's largest airline, according to reports.
Emirates, the crown of Dubai, is in talks to take over loss-making rival Etihad, owned by Abu Dhabi, Bloomberg reported on Friday. If the takeover, which would be fraught with hurdles, is completed, the combined entity would be larger than American Airlines, the largest carrier in the world by passenger traffic.
Both the airlines denied reports of the merger talks, the financial news agency said.
According to IATA statistics, Emirates is the world's fourth largest airline by passenger numbers, behind American, Delta Air Lines, and United Airlines. It's also the strongest operator on international routes, on account of the success of its Dubai hub. Emirates also owns the world's biggest fleet of Airbus A380 superjumbos, according to Bloomberg.
Etihad was long touted as Abu Dhabi's answer to Emirates and the two airlines fought each other for ascendancy, backed by their rulers. However, Abu Dhabi flagship carrier ran into difficulties after the 2008 crisis.
Etihad will continue losing money through 2022, according to Fitch Ratings.
The Emirates-Etihad merger was rumoured, as the two carriers have been facing financial pressures in the last two years. However, Emirates chairman Sheikh Ahmed bin Saeed al-Maktoum said in May there were no merger talks.
According to a Reuters report, source close to Etihad said that a merger could possibly happen in future but that the Emirati rulers were opposed to giving up control over the flagship carrier.
The two airlines, which have been vying for Gulf airline dominance along with Qatar Airways, had entered into agreements to cooperate in some areas earlier this year.