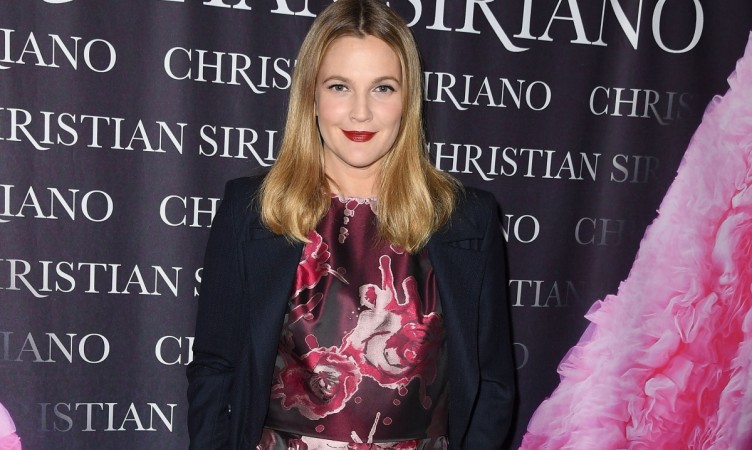 Actress Drew Barrymore comes with a befitting reply to her haters. On Saturday, she took to Instagram to promote her Flower Beauty cosmetics line. In the photo, she is seen flaunting her bronze-coloured lip from the beauty line while holding a live starfish close to her mouth.
She captioned: "@flowerbeauty my favorite brand new mix and matte lip duo with one end in gloss one end in corresponding matte lip in BRONZE ENVY me and my starfish friend have glorious color in common. I am so inspired! Link in bio to buy! It's three way color. And I am in Love. Hope you like!"
Also read: Meryl Streep accepts Dustin Hoffman's APOLOGY
The post drew flak as many users slammed the 50 First Dates actress for animal cruelty. But some commented defending her.
The 'haters' comments left her hurt, so she responded by posting a long message on the Instagram on Wednesday.
According to US Weekly, Barrymore's cosmetics company landed on PETA's "Beauty Without Bunnies" list of cruelty-free companies.
In the followup post, Barrymore wrote: "Haters gonna hate. Yesterday I saw comments on my Instagram feed about my post that were mean, cruel, and ugly. It hurt me."
She continued, "And you know what women do when they get hurt???? They pick themselves up! Go get a haircut. Put on some lipstick and chant "if you don't have something nice to say... don't say anything at all" thank you @markishkreli @yumi_mori for picking a girl up and dusting her off.
"And more than anything, helping me feel pretty. Pretty is on the inside. But a little love on the outside never hurts. #thisfeedisforlovers."