Last week, a Los Angeles-based writer Anna Graham Hunter accused veteran Hollywood actor Dustin Hoffman of sexual harassment in her column in The Hollywood Reporter. She had been interning as a production assistant on Death of a Salesman, Hoffman's 1985 TV movie.
And now, a 1979 interview of Meryl Streep for Time magazine has recently surfaced online in which Streep recalled a past incident describing how her Kramer vs. Kramer co-star Dustin Hoffman touched her inappropriately during their first meeting.
Also read: Hollywood veteran Dustin Hoffman accused of sexual harassment: 'He felt my a** four times'
According to Slate, Streep alleged in a 1979 Time article that Hoffman touched her breast the first time they met, as she was auditioning for a play that he was directing.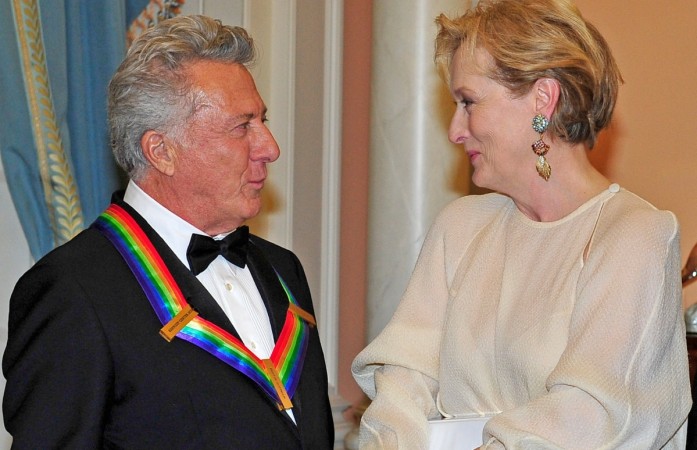 "He came up to me and said, 'I'm Dustin — burp — Hoffman,' and he put his hand on my breast," Streep said in the Time interview. "What an obnoxious pig, I thought."
After these claims resurfaced in the wake of multiple allegations of sexual harassment against Hoffman, a representative for Streep has told E! News that the 38-year-old article is not an "accurate rendering of that meeting."
Her rep also added, "There was an offense and it is something for which Dustin apologised. And Meryl accepted that."
In response to the previous sexual harassment accusations against him, Hoffman told The Hollywood Reporter: "I have the utmost respect for women and feel terrible that anything I might have done could have put her in an uncomfortable situation. I am sorry. It is not reflective of who I am."
However, the 80-year-old Hollywood actor made a public appearance last Sunday for the first time since being accused of sexual misconduct. The star took to the stage of Hollywood Film Awards to present Adam Sandler with the Hollywood Comedy Award for his work on The Meyerowitz Stories.