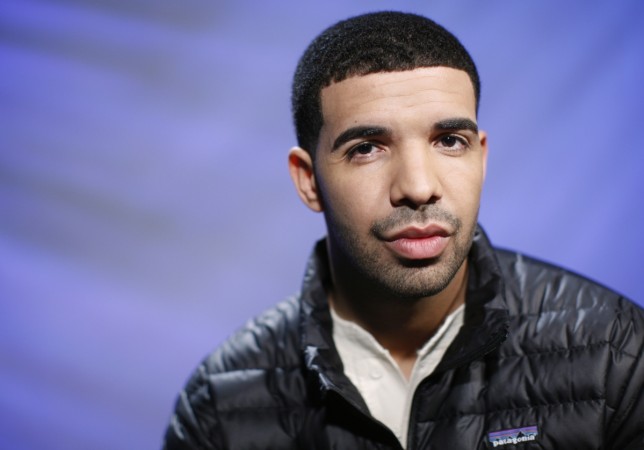 Okay, so Drake may be in some hot water. It is being reported that an old video has surfaced, which shows Drake kissing and hugging a 17-year-old girl on stage.
Fans are apparently outraged by Drake's behaviour. The shocking video was reportedly posted to Twitter. It showed the "Hotline Bling" singer kissing and getting physically close to a 17-year-old girl while on stage at one of his shows. The video was apparently filmed years ago during a break in the rapper's show, but it has made waves in the past few days after a social media user posted it.
It is being reported that in the clip, Drake seems to invite the girl, a fan at his show, on stage and makes a joke about liking her hair before he starts kissing her shoulder and neck area and hugging her from behind, with his arms against her breasts. The audience is full of laughter and starts cheering him on before he asks the girl how old she is. When she says "17", the audience lets out sounds of disbelief and laughter, eager to see what Drake will do next. "I can't go to jail yet, man!" he playfully shouts. "17? Why do you look like that?!" "Well look, I had fun," he continues. "I don't know if I should feel guilty or not, but I had fun. I like the way your breasts feel against my chest. I just want to thank you." He then proceeds to kiss her a few more times on her hand, cheeks, and forehead before she leaves the stage.
Reportedly the video has been retweeted thousands of times after it was posted and now it's causing some serious backlash from fans. Some fans have even gone as far as to compare Drake to R. Kelly. Reportedly the singer recently overtook Justin Bieber on Spotify as the world's most streamed artist.
You can watch the video here: