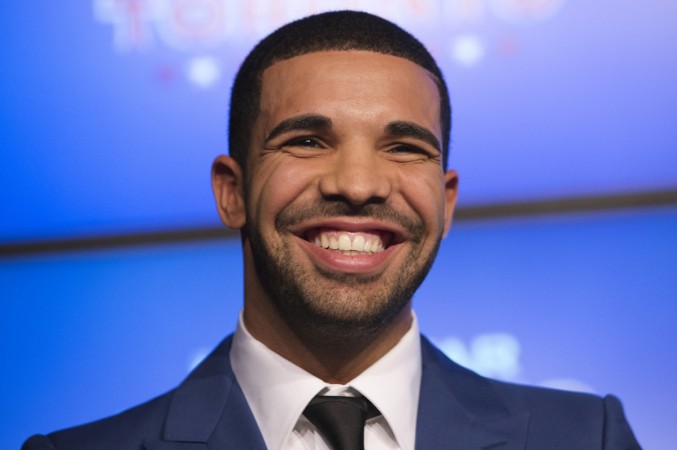 Okay, slow down there Drake. The "God's Plan" singer got too close to everybody's favourite Mexican bombshell Salma Hayek and later dropped a bombshell of his own. Drake confessed that he has been crushing on the actress for some time now. Check out the picture below:
Drake snuggled up to Salma Hayek when he posed for a backstage pic with the actress. He was joined by others, including Tiffany Haddish and Monica Brown in the group photo. One can't help but notice how cute Drake and Salma look together. The caption acknowledges the fact that he is holding Salma too close. What would Kiki say, Drake?
The "Frida" actress is married to French billionaire François-Henri Pinault, CEO of Kering, an international luxury group based in Paris, France. Drake has stiff competition for the affections of Salma Hayek but we can't help but root for Drake's cute crush.
Salma Hayek has had quite a few admirers, being a talented and beautiful performer can do that to a person. But with the good comes the bad, as the actress had previously published an op-ed with the New York Times, claiming that Harvey Weinstein had abused her during the production of "Frida."
The "In My Feelings" singer has been on his "Aubrey & The Three Migos" tour to promote his double "Scorpion" album. The tour began in August and is winding down.
It is gruelling work being on tour, but getting to hang with beautiful and talented women like Tiffany Haddish, Salma Hayek and Monica Brown sure sounds like a perk to us. Drake is a famously flirtatious Instagrammer, his answer to rapper Stefllon Don's call for love being a case in point.
Though we know it's futile but we can't help but ship Drake and Salma. They look too good together, but then again Salma and Drake would look good with anyone. Well here's to hoping.