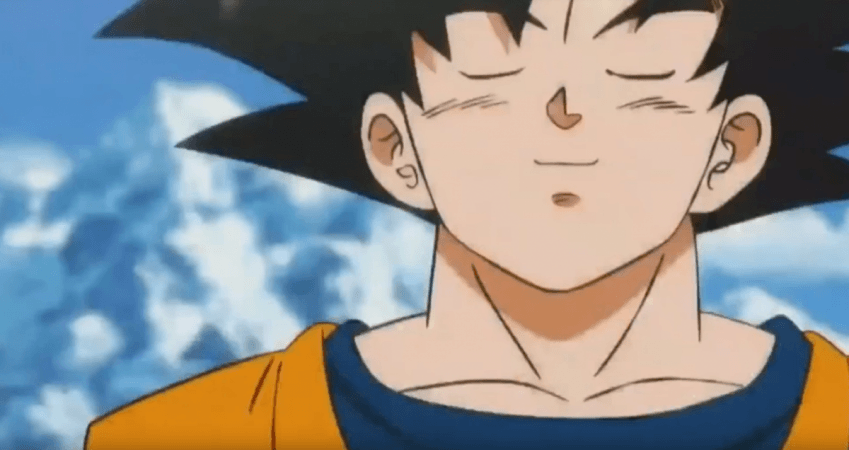 Anime fans across the world went crazy after the first teaser of Dragon Ball Super dropped recently. The teaser comes after it was announced that Dragon Ball Super show was given a rest for the time being.
Though fans were disappointed that the show is coming to an end, Toei Animation got fans pumped up with the return of Son Goku in the first Dragon Ball Super Movie teaser.
The clip was released at Anime Japan, Comicbook.com reports. Bandai Namco and Toei Animation released the thirty-second teaser. Although the teaser is not too flamboyant, the video teases Goku's new battle with a mysterious villain.
Fans also saw Goku's new style. The animators confirmed this was the first time in 20 years that Goku was given a new look and honestly, we are loving it! The video also shows Goku facing a mysterious villain. Check out the trailer here:
Comicbook.com cited a translated report from Kazenshuu wherein creator Akira Toriyama mentioned that there will be a new villain who will be introduced in the movie. The new character will not belong from Goku's time period, the publication reports.
The clip doesn't specifically mention an animator behind the new look and the movie as such but fans are convinced it is Ryo Onishi who has brought together the amazing teaser.
Dragon Ball Super is slated to release its first film on December 14, with the makers hinting that it will be a global release. Soon after the teaser was released, fans took to the social media platform to express their excitement. Here are a few reactions:
My GOD I'm not gonna lie all day I'm gonna be thinking about this movie now lol DRAGON BALL SUPER THE MOVIE IM SOOOOOOO FUKN EXCITED!!!! pic.twitter.com/jBNbpQuERz

— Fornever (@ForneverWorld) March 20, 2018
New #DragonBallSuper movie teaser is OUT! OMG! ?I lost my shit when I saw the teaser! OMG IT'S SO GOOD! ?❤️? OIHFDOISHFOAISIFASFASDOSDVSDVSDVSDVSDFIPAFHIOH!!!!!!!!!!!!!!!!!!!!!!!!!! ?

— Emir Hodzic (@HodzaEmir) March 20, 2018