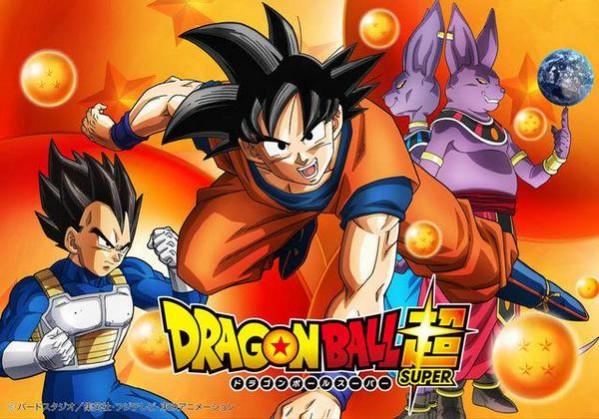 Dragon Ball Super, the popular anime TV show from Toei Animation has revealed its full English voice cast on Thursday.
Fans following the English editions of Toei Animation's serials would be happy to know that Dragon Ball Super's English edition will feature voice acting veterans from the hit Toei Animation's anime series of the past, IGN reported.
Sean Schemmel will be voicing Goku, Christopher R Sabat will be voicing Vegeta, Jason Douglas is voicing Beerus, Ian Sinclair is voicing Whis and Sonny Strait will be voicing for the character of Krillin.
Fans might remember all these names as all the five names, Schemmel, Sabat, Douglas, Sinclair and Strait were part of 2015's movie, Dragon Ball Z: Resurrection 'F'.
Meanwhile, Akiro Toriyama, the series creator will be overseeing the English edition of Dragon Ball Super too.
Here is the full list of all the voice cast in the English dub edition:
GOKU - Sean Schemmel
VEGETA - Christopher R Sabat
BEERUS - Jason Douglas
WHIS - Ian Sinclair
KRILLIN - Sonny Strait
GOHAN - Kyle Hebert
BULMA - Monica Rial
PICCOLO - Christopher R Sabat
TRUNKS - Alexis Tipton
NARRATOR - Doc Morgan
GOTEN - Kara Edwards
CHI-CHI - Cynthia Cranz
A18 - Meredith McCoy
MR. SATAN - Chris Rager
BUU - Josh Martin
KING KAI - Sean Schemmel
SHENRON - Christopher R Sabat
VIDEL - Kara Edwards
YAMCHA - Christopher R Sabat
TIEN - John Burgmeier
SHOU - Chris Cason
ROSHI - Mike McFarland
PUAR - Brina Palencia
PILAF - Chuck Huber
OX-KING - Kyle Hebert
OOLONG - Brad Jackson
MARRON - Tia Ballard
KIBITO KAI - Kent Williams
ELDER KAI - Kent Williams
DENDE - Justin Cook
CHIAOTZU - Brina Palencia
MAI - Colleen Clinkenbeard
The Japanese version of Dragon Ball Super is ongoing. It started airing on July 5, 2015. The series is set after the defeat of Majin Boo, when Earth has become peaceful.