After his much-hyped doomsday theories, Christian numerologist David Meade has come up alleging mystery behind the deaths of two stargazers who reportedly 'found' the evidence of the destructive planet Nibiru. Meade had earlier predicted that Nibiru will collide with Earth on September 23 2017 and destroy the planet.
The numerologist now claims that the deaths of Dr Robert Harrington in 1993 and Dr Rodney Marks in 2000 happened in "mysterious circumstances."
In 1993, Dr Robert Harrington, an astronomer at the US Naval Observatory (USNO), claimed to have found the proof of the mysterious planet "that is capable of supporting alien life." However, he died six months after making that claim. The cause of Harrington was said to be esophageal cancer, but conspiracy theorists reject this claim.
Also Read: Doomsday to begin on October 15, claim conspiracy theorists
Another stargazer, Dr Rodney Marks from Australia, died in mysterious circumstances on May 12, 2000.
"Have there been strange instances? Yes. Dr Harrington was mysteriously done away with in the 1990s before he could say anything and he was head of the naval observatory. Then you have the mysterious death in 2000 of an individual at the South Pole telescope, who supposedly died of alcohol poisoning," Daily Star Online quoted Meade as saying.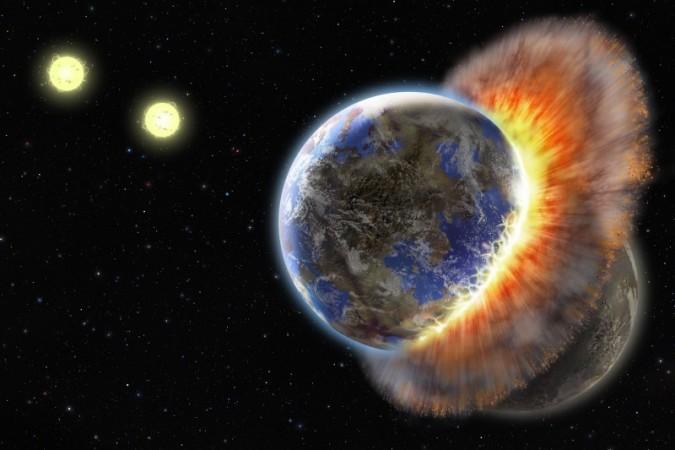 Talking about Marks' death, Meade said, "He spent most of his time collecting data on viewing conditions and the operations of the enormous infrared telescope. Did he know too much?"
This is not the first time Meade has made such claims. Meade has initially said that on September 23, Nibiru will collide with Earth and destroy the planet, but that prophecy turned out to be false. Later, he claimed that seven-year Tribulation period will begin on October 21 and now he changed the dates to October 15.
According to Meade, on October 15 the destruction of Earth will begin with tsunamis, earthquakes, hurricanes and volcano eruptions.
"It's the beginning. Ever since the Great American Solar Eclipse of August 21 we have been hit by a continued series of judgments," mirror.co.uk quoted Meade as saying.
"It will involve cataclysmic climate events related to Planet X or Wormwood — those are the trumpet judgements of Revelation," he warned. "Huge solar flares would bring down the electrical grid. Rioting and looting will be unrestrained.... society will be in chaos."
But NASA has constantly refuted the reports of the existence of the planet Nibiru.
"Various people are 'predicting' that world will end September 23 when another planet collides with Earth. The planet in question, Niburu, doesn't exist, so there will be no collision. ... the story of Niburu has been around for years (as has the 'days of darkness' tale) and is periodically recycled into new apocalyptic fables," NASA said in a statement released on September 20.