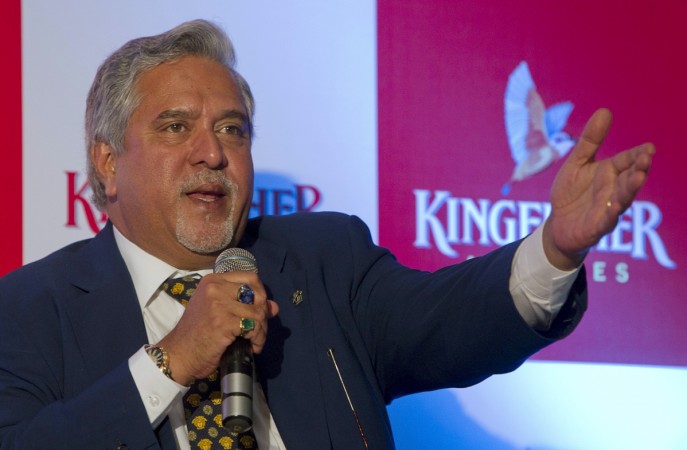 Embattled businessman Vijay Mallya filed an affidavit to the Supreme Court on Thursday stating that he had "unfairly been projected as the poster boy of non-performing assets (NPAs)," over the commercial failure of Kingfisher Airlines.
He also said that he has been singled out by banks and that there are other industrial houses in India that owe banks a significantly higher amount of money to the banks.
In the affidavit, Mallya, who was once known as the "king of good times" has called himself the victim of media trial and has urged the top court to dismiss the proceedings filed against him by the consortium of banks that want him to settle dues of over Rs 9,000 crore, the Times of India reported.
Additionally, Mallya accused banks of slamming criminal charges against him, in what he termed it to be a "genuine commercial failure." In the affidavit, Mallya said, he had signed a "non-compete" agreement with Diageo, which would bind him and his family for generations," Moneycontrol reported.
What did Mallya do with Diageo payment?
According to media reports, Mallya had received $40 million in payments towards debt settlement from Diageo, the London-based liquor major in February this year.
Before Mallya left the country, a consortium of 17 banks led by the State Bank of India (SBI) had moved court to get him back to the country and pay up his dues, but has been unsuccessful so far. The courts however, have directed him to submit details of his assets and liabilities.
Mallya said the money received from Diageo has been deposited in trusts named after his three children who are US citizens, in his affidavit, he claims that he was not the trustee of these trusts, which means he has little or no control over how the money would be spent.
Mallya also said that no Indian court has so far determined the quantum of liabilities of either Kingfisher Airlines or UB Group. "In the absence of any final determination, only Kingfisher airlines and not the directors, promoters or shareholders would be liable, if at all," Times of India Mallya's affidavit as saying.