After a rather mediocre series with the bat and flattering to deceive in both the ODIs and T20I, Shikhar Dhawan finally struck form in the final match of the series with an emphatic 92 which led India to a win in Chennai.
"It was a good match. We lost two early wickets, and I knew I had to stay at the crease," Dhawan, who was the man of the match, said at the post-match presentation.
India did not get off to an entirely bright start in their chase and lost 2 quick wickets in the form of Rohit Sharma and KL Rahul. However, India were bailed out courtesy a stunning partnership between Rishabh Pant and Shikhar Dhawan. Pant was the more expressive of the two and Dhawan was content in allowing the young man to play his strokes.
'I took a backseat as Rishabh was going for his strokes'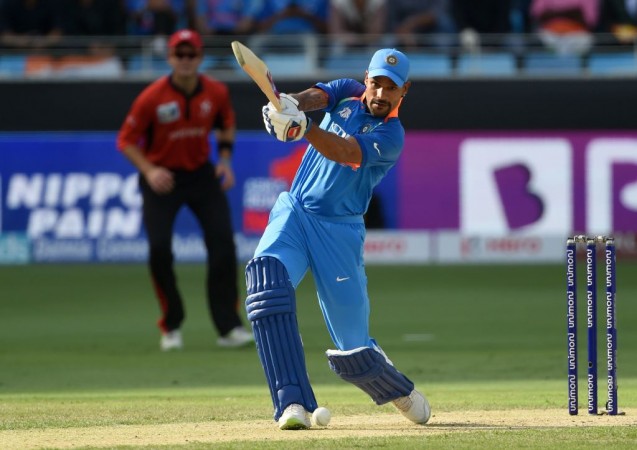 "Rishabh played well, tremendous partnership between us. He batted really well. I knew he was going after the bowlers so I took a backseat and then I joined the party after he hit a few huge sixes," Dhawan assessed.
The left-hander has been axed from India's Test squad after a poor run in England and there were also murmurs about his position in the limited overs squad after a poor run in this series. The left-hander, however, is not too bothered and wants to focus on his own game.
"It doesn't matter to me what people say, and I just back myself and back my game," Dhawan said.
Pant, who was brilliant on the day, got to his maiden 50 but then got out trying to play a very fancy stroke.
"Me and Shikhi bhai were talking it would be difficult for the new batsman to come and score, but unfortunately we got out. I had decided to play according to the situation. I am happy to contribute to the winning cause," he said after the match.