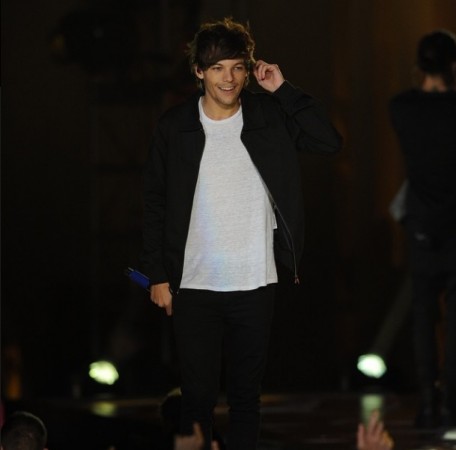 One Direction heartthrob Louis Tomlinson will be playing a football match against Doncaster Rovers' midfielder James Coppinger at Keepmoat Stadium in Doncaster, England, on 19 April, Sunday.
The Doncaster Rovers Legends Game is organised as part of a fund-raising program and it will be the second Rovers game of "Night Changes" singer after a reserve match against Rotherham United last year.
The charity game is organised to honour the 34-year-old midfielder Coppinger for his contribution to the world of football and the English club.
Other players to be part of the football match are Sean O'Driscoll, Billy Sharp, Andy Warrington, Brian Stock, Jimmy O'Connor, Tim Ryan, Paul Green, Leo Fortune-West and Ricky Ravenhill, stated Doncaster Free Press.
Tomlinson and Coppinger will lead the two teams of Doncaster Rovers Legends Game, which will kick off from 4pm.
"This is a wonderful chance for all the people who support the club to come out and show what we are about and have an amazing day that we won't forget whilst also bringing new fans to Doncaster to showcase some of the players," said the midfielder, who joined the club in May 2004.
The ticket for Legends Game went on sale on 20 February, Friday, on the official website of Coppinger and fans of One Direction and Doncaster Rovers did not miss the opportunity to grab it.
The midfielder has played 440 games for Doncaster Rovers over the past 10 years and he is celebrating his testimonial year with a number of events, including testimonial match and testimonial dinner.