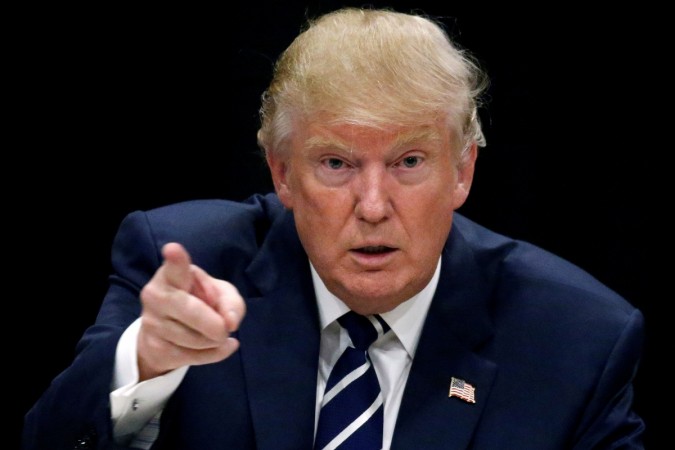 President-elect Donald Trump is on his way to violate the US constitution on the first day of his presidency due to business interests.
As required by the constitution, Trump has not yet suggested that he will relinquish the ownership of his business while he assumes the presidential seat on January 20 next year.
Trump, during an interview with Fox News Sunday, confirmed that although he will shift the management of his companies to his children, he will not, however, give up the ownership of his businesses.
"When I ran, everybody knew that I was a very big owner of real estate all over the world. I'm not going to have anything to do with the management of the company," Trump said while adding that keeping the ownership of his firms is not necessarily a conflict of interest.
Article 1, Section 9 of the US constitution states that no public office holder can "without the Consent of the Congress, accept of any present, emolument, office, or title, of any kind whatever, from any king, prince, or foreign state." Considering this, Trump is likely to violate it when he assumes the presidency next month. He also earns a lot of profit from foreign states.
Reports state that Trump earns a profit from foreign states through his businesses where the state-owned Bank of China is a tenant in Trump Tower in New York and the Bahraini government had recently held a reception at the Trump International Hotel in Washington DC, the Independent reported.
According to reports, Trump's businesses could serve as a hindrance in maintaining an unbiased relationship with foreign countries as many could deliberately use Trump's hotels to gain favour with the US President-elect creating a bias.
"Why wouldn't I stay at his hotel blocks from the White House, so I can tell the new president, 'I love your new hotel!' Isn't it rude to come to his city and say, 'I am staying at your competitor?" One diplomat from an unnamed Asian country told the Washington Post. While referring to Trump's hotels, another diplomat said, "Believe me, all the delegations will go there".
Trump, however, could get away with the ownership of his businesses without violating the constitution and this is by getting the congressional approval to retain his companies and be granted permission from the Congress to profit from the foreign states.
The rules in the Article 1, section 9 are so stringent that the US President Barack Obama had to seek official advice on whether he could accept the Nobel Peace Prize in 2009 legally. If the award had come from a foreign government, then accepting it would have been illegal for Obama; however, he could accept the Nobel Prize considering it came from a privately-funded institution.