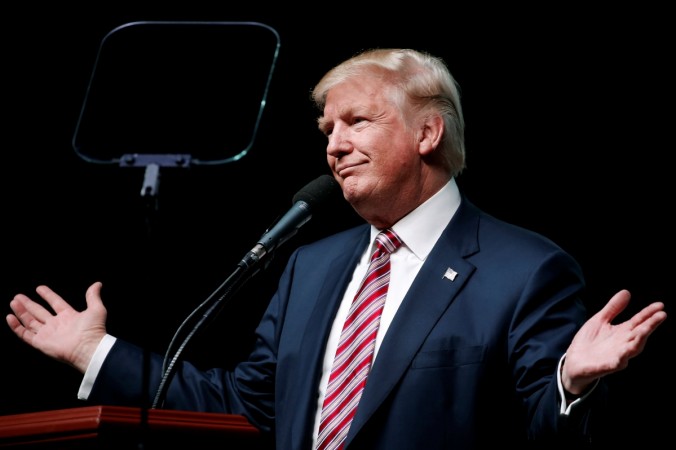 President-elect Donald Trump has stood firm on his promise to build the controversial wall along the Unites States-Mexican border to keep immigrants out. However, he seems to be softening his stance a bit.
During his interview on CBS' 60 Minutes programme, Trump said he would still build a wall along the Mexican border but agreed that there "could be some fencing" in certain areas of the border. He also added that in certain sections of the border, a wall would be "more appropriate."
Trump, however, remained tough on sending illegal immigrants out of the nation and said that he plans to immediately deport around three million immigrants with criminal records out of the US as soon as he takes the presidential seat in the White House in January.
The President-elect did not, however, talk about his plans for the remaining 10 million undocumented immigrants estimated to be living in the US. He instead emphasised on how there was a greater need to "secure our border" before making any more "determinations" about immigration.
"After the border is secure and after everything gets normalised, we're going to make a determination on the people that they're talking about who are terrific people, they're terrific people but we are gonna make a determination at that. But before we make that determination, it's very important we are going to secure our border," Trump said during the interview.
Ever since Trump won the elections, he has been striking a more conciliatory tone in comparison to the insurgent front he had presented during his election trail. One of Trump's prime pledges during his campaign was to build a wall between Mexico and the US. He had also said that Mexico was going to pay for the wall. However, the Mexican president had refused to do any such thing.