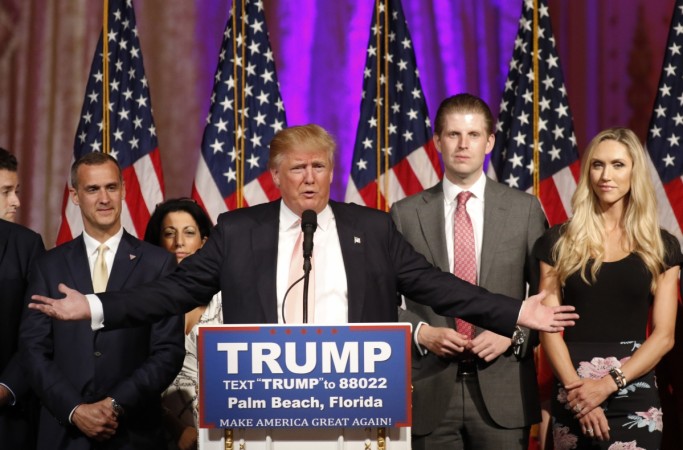 There would be riots if Republican party denies me nomination despite winning a large number of delegates, party's front-runner for the presidential race, Donald Trump, reportedly said Wednesday. Trump had 621 delegates Tuesday after winning primaries in Florida, Illinois and North Carolina.
A Republican needs to have at least 1,237 of the total 1,459 delegates to be nominated as party's presidential candidate. Trump is confident of grabbing the required number before the Republican National Convention in July.
"I think we'll win before getting to the convention. And if we're 20 votes short or if we're 100 short and we're at 1,100 and somebody else is at 500 or 400 ... I don't think you can say that we don't get it automatically," the New York Post quoted Trump as saying to CNN.
"I think you'd have riots," he added. "I'm representing ... many, many millions of people, in many cases first-time voters. I wouldn't lead it, but I think bad things would happen," he said.
"The really big story is how many people are voting in these primaries. If you just disenfranchise these people, I think you would have problems like you've never seen before," he added.
Of the four states in the U.S. primaries Tuesday, Trump managed to win three, while the fourth was won by Ohio governor John Kasich. As of Tuesday, Kasich has 138 delegates, U.S senator from Texas Ted Cruz has 396, while senator from Florida Marco Rubio left the race with 168 delegates.