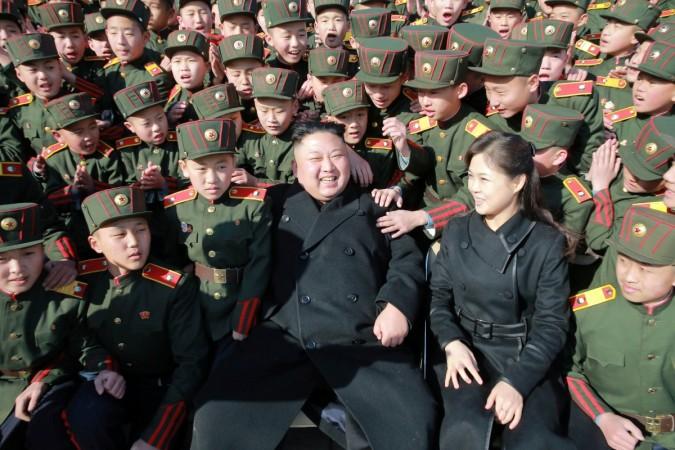 US President Donald Trump and North Korean leader Kim Jong Un have made the first official mention of a dialogue about their historic meet. Trump discussed the summit during a cabinet meeting Monday, April 9, and said that the meeting would be held either in May or early June, AFP reported.
The planned summit was also acknowledged by the isolated regime as Jong Un had discussed the "development of the north-south relations at present and the prospect of the DPRK-US dialogue," North Korea's official newswire, KCNA reported. DRPK is the official acronym for the North Korea that stands for Democratic People's Republic of Korea.
"We'll be meeting with them sometime in May or early June and I think there'll be great respect paid by both parties and hopefully we'll be able to make a deal on the de-nuking of North Korea," Reuters quoted Trump as saying.
However, the exact date and venue of the meeting to discuss the denuclearization program have not been disclosed yet.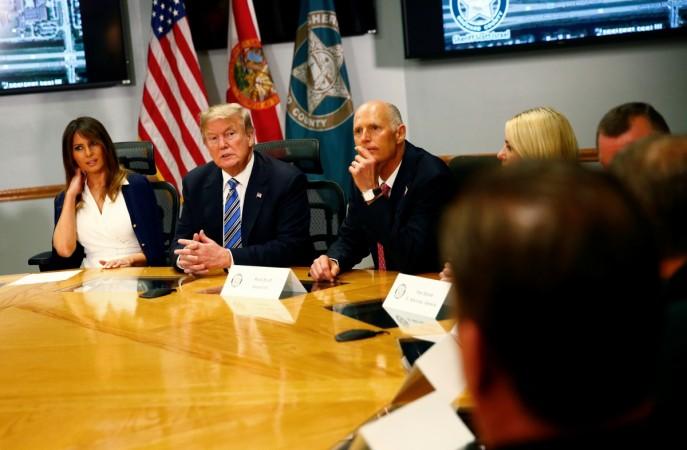 Apart from the summit with the US, Jong Un also delivered a report on the developments around the Korean peninsula, thus confirming the rare inter-Korean summit to be held 27 April with the South Korean president Moon Jae-in. The two nations are set to hold discussions after more than a decade at the heavily guarded international border that separates the two nations.
The North Koreans have also been engaging in diplomatic activities on international visits in the past two months. Kim sent a high profile delegation to South Korea during the Winter Games in February. Even the supreme leader went on his first international visit to Beijing – his first international visit after he assumed office in 2011. He had met the Chinese president Xi Jinping on his surprise visit.
Earlier, it was said that both North Korea and the United States are willing to agree with denuclearization but the Trump administration wanted Pyongyang to 'denuke' first. On the other hand, the isolated regime claimed that it would not be willing to listen to United States' demands under such conditions.