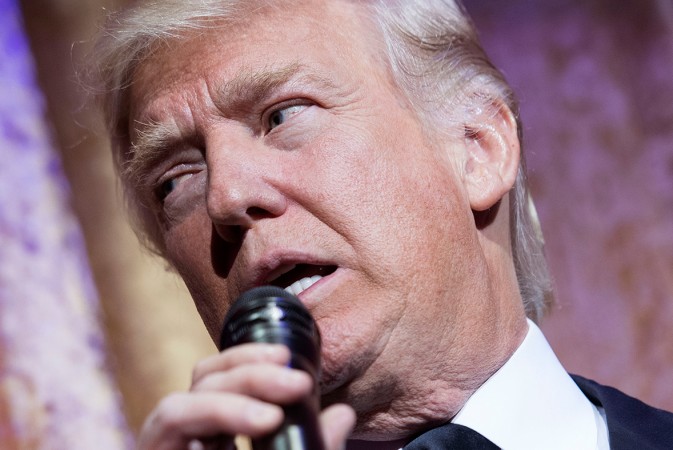 United States President Donald Trump on Thursday (February 9) finally agreed to honour the "One China" policy during a phone call with Chinese President Xi Jinping, the White House in a statement said. the phone conversation between the leaders is the first ever since Trump officially assumed the presidency on January 20.
Donald Trump writes letter to China's Xi Jinping, seeks 'constructive' ties
Trump, on multiple occasions, has angered China by suggesting that the US does not have to abide by the 'One China' policy which recognises the People's Republic of China as one nation including Taiwan. Trump questioned the policy followed by the United States for nearly four decades. Trump also broke a 37-year precedence by engaging in a conversation with the Taiwanese president, Tsai Ing-wen. That precedence limits direct talks between a US president or president-elect and the leader of Taiwan, an island-nation off China's coast.
A White House statement said that both the leaders engaged in a lengthy phone call on Thursday night, local time in Washington. The call came hours before Trump is set to play host to Japanese Prime Minister Shinzo Abe at the White House and later, at his Palm Beach, Florida, retreat.
Trump and Xi discussed numerous topics during the phone call, the statedment said.
"President Trump agreed, at the request of President Xi, to honour our 'One China' policy. Representatives of the United States and China will engage in discussions and negotiations on various issues of mutual interest," the White House statement said. The statement also described the call between two as cordial as both the leaders exchanged best wishes.
"They also extended invitations to meet in their respective countries. President Trump and President Xi look forward to further talks with very successful outcomes," the statement said.
"Xi Jinping appreciates Trump's emphasis on the American government's commitment to the One China policy and pointed out that the One China principle is the political foundation of US-China relations," the official broadcaster CCTV said in a report.
Trump, after intermittently sparring with Beijing, wrote a letter to Xi Jinping on Wednesday (Feb 8) seeking constructive relations.