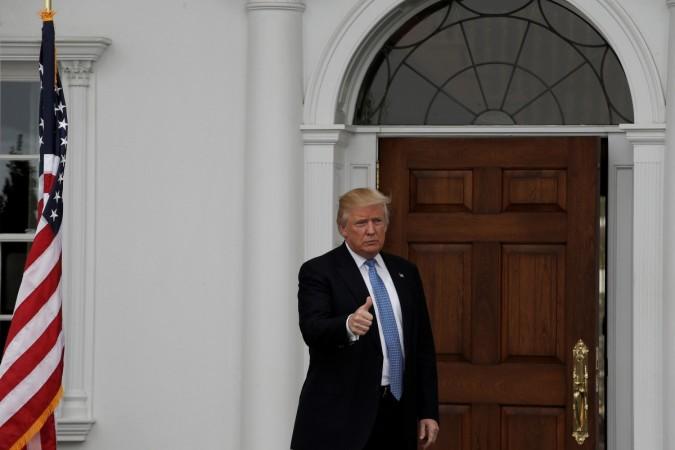 Donald Trump's campaign slogan for the 2020 presidential elections has caught the attention of many media experts. President Trump's 2020 slogan, "Keep America Great!" went viral in January 2017 after many noted the similarities between the slogan and 2016's horror film, 'The Purge: Election Year.'
The film Purge: Election Year talks about one night of a year when people can legally commit a crime like murder as an act of radical catharsis. The dystopian horror film was directed by James DeMonaco and grossed over $118 million.
Despite the similarity between his presidential campaign slogan and a horror movie, Trump has plans of changing it. Here's what he said at a campaign rally in Indiana, in May.
Our new slogan for 2020, you know what it is? Keep America Great," he said. "Because we're doing so well that in another two years when we start to heavy campaign, Make America Great Again wouldn't work out too well, right?"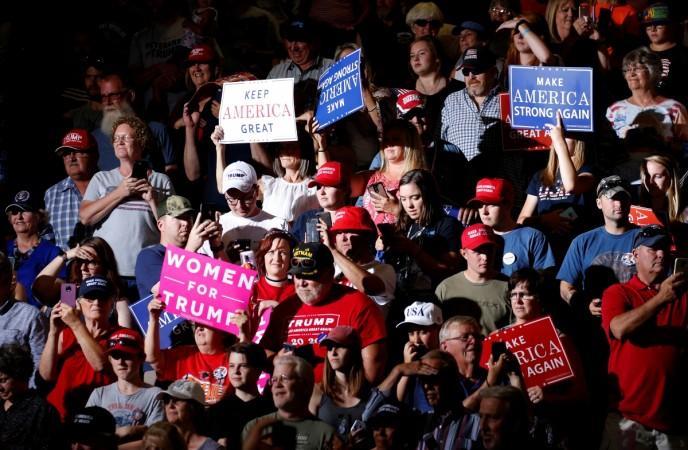 Trump's earlier campaign slogan, "Make America Great Again," was appreciated by conservatives, though also mocked by many. A similar quote, "Let's Make America Great Again" was previously used by Ronald Reagan in his 1980 presidential campaign.
Trump began using "Make America Great Again" or MAGA, formally on November 7, 2012. During his campaign, he repeatedly used the slogan, especially by wearing red color hats that emblazoned with the phrase in white letters.
In January, President Donald Trump's campaign committee sought to register two versions of the slogan for his use 2020 bid. Apparently, they were unaware of the chosen slogan's connection with the horror movie franchise.
Since February 2017, the president has held several rallies and a fundraiser for his 2020 campaign. The Trump campaign has announced the slogan for their 2020 race will be "Keep America Great!" In June 2018, President Trump told voters in Wisconsin that he wanted the latest slogan to be printed on green hats to represent all the money their country made.
"It's called 'Keep America Great.' We'll get you nice hats. Maybe we'll make them green this time instead of red. Green, representing cash."
In contrast to the recent events, a producer of Purge movie franchise has opened up about President Trump's use of the slogan for his presidential campaign. He explained to HuffPost that it was "natural" for the president to be seeking copyright approval to use a slogan for his 2020 reelection campaign.
"It was one of those [instances] where you get the email and take a look at the teaser poster, and you open it up and say please put it in the theaters now, like, let's go," the producer added of the hat's use in the teaser posters.