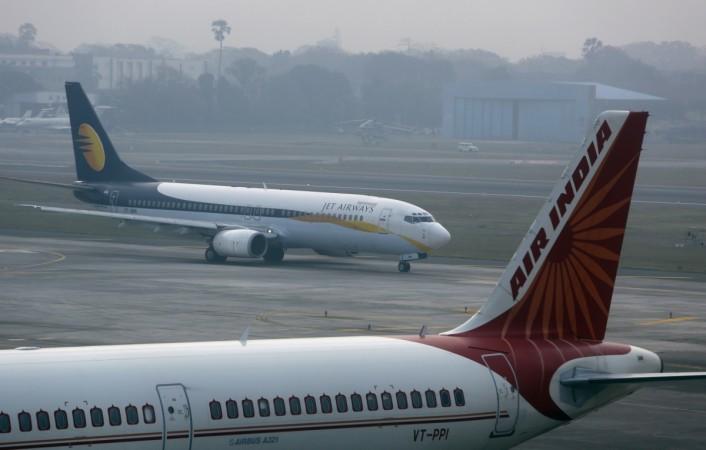 State-run carrier Air India, which is in the news for likely privatisation, improved its market share in the domestic civil aviation business in May, though marginally. The carrier's share rose to 13 percent from 12.9 percent in April, though still below from 14 percent in January. The other airline that increased its share was Nusli Wadia-controlled GoAir, to 8.5 percent from 8.1 percent in April.
Low-cost carriers Indigo and Spicejet saw their market share drop marginally to 41.2 percent and 12.9 percent, respectively, in May (April — 41.4 percent and 12.9 percent, respectively). Visatara and AirAsia India ended the month with a market share of 3.3 percent each.
Also read: How IndiGo, Jet Airways, Air India, Go Air, Vistara performed in April 2017
Overall, Indian carriers flew 101.74 lakh (10.17 million) passengers in May, up 17.3 percent from 86.69 lakh flown in the corresponding month last year, according to provisional statistics released by the civil aviation regulator, the Directorate General of Civil Aviation (DGCA).
Jet Airways (excluding Jet Lite) maintained its share at 15.2 percent.
Other carriers in the Indian domestic civil aviation space include AirAsia India, Vistara, Zoom Air and Trujet, according to the DGCA.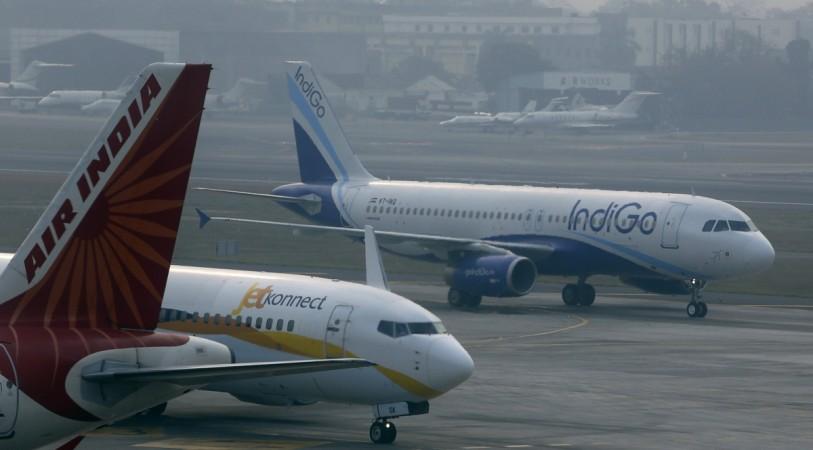 The passenger load factor (PLF) was highest for SpiceJet at 94.3 percent, followed by GoAir at 93 percent and Indigo at 91.1 percent. For Air India, it was 80.9 percent, marking an improvement from 78.7 percent in April and 74.6 percent in March.
On Monday, SpiceJet closed marginally higher at Rs 125.25 apiece, Indigo-owner Interglobe Aviation ended 0.82 percent lower at Rs 1,198.50 and Jet Airways closed at Rs 544.
GST on aviation
The Goods and Service Tax (GST) Council fixed the rates on air travel at its meeting last month. While the service tax on economy class will be 5 percent (current tax rate is 6 percent), it stands higher for business class at 12 percent (from around 9 percent now).
Some interesting tweets on Air India by its former executive director Jitendra Bhargava:
Are CBI probes into aircraft buy, leasing, bilateral rights doleout & #airindiastakesale coincidence or effort to whitewash its ruinous role

— Jitender Bhargava (@JitiBhargava) June 10, 2017