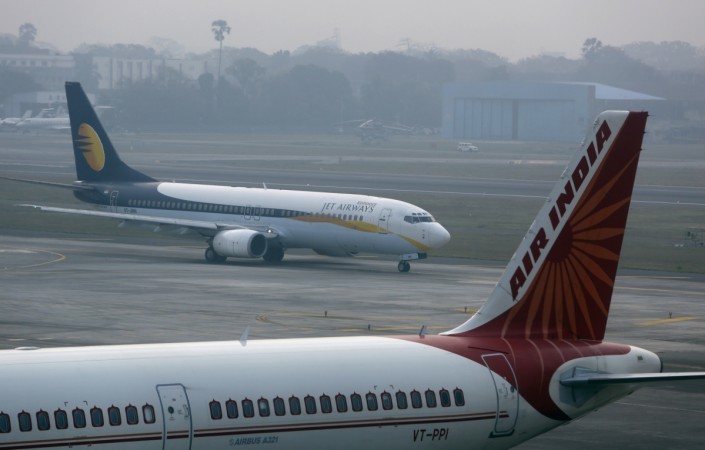 India's civil aviation ministry released the provisional domestic air traffic data for April 2017 on Thursday. Overall, 12 carriers flew 91.34 lakh (9.13 million) passengers during the month, up 15.15 percent from 79.32 lakh (7.93 million) flown in April last year and slightly higher from 9.04 million passengers in March this year.
Budget carrier IndiGo improved its market share to 41.4 percent for April from 39.9 percent in March, while rival SpiceJet fall to 12.9 percent last month from 13.2 percent in March.
National carrier Air India's market share marginally declined to 12.9 percent from 13 percent in March while full-service carrier Jet Airways (excluding Jet Lite) saw its share drop to 15.2 percent in April from 15.4 percent in the previous month.
Nusli Wadia-owned budget carrier GoAir also saw its share fall to 8.1 percent from 8.9 percent in March.
Among smaller carriers, AirAsia India and Vistara saw their market share stay more or less stable at 3.3 percent and 3.2 percent, respectively.
For the four-month period ended April, the total number of passengers carried rose 17.7 percent to 364.12 lakh (36.4 million).
Passenger load factor (PLF), which measures efficiency of carriers, was the highest for SpiceJet at 93.4 percent, followed by 86.9 percent for IndiGo, 84.7 percent for GoAir, 82.8 percent for Jet Airways and 78.7 percent for Air India.
On Thursday, share prices of the three listed carriers — IndiGo-owner Interglobe Aviation, Jet Airways and SpiceJet — ended with losses, apparently due to Indian stock markets facing selling pressure due to the sell-off on stock markets globally.
Interglobe Aviation ended 1.53 percent lower at Rs 1,097 while dropped 2.57 percent to Rs 112. Jet Airways closed 1.31 down to Rs 522.