China's widest-circulated newspaper has warned in a column published on Wednesday, August 9, that the "window for a peaceful solution" to the Doklam standoff between India and China is closing, and that the "countdown to a clash" between the two countries "has begun."
The rhetoric here is similar: India should unilaterally withdraw its troops from Doklam, the Bhutanese territory where China built roads a couple of months ago, and now claims that even Bhutan says it belongs to China.
This is also in addition to the allegations by China that India is trying to "invade" Bhutanese territory, which come amid questions posed by a top Chinese official to India's journalists as to what would happen if China entered Indian territory like Kashmir.
Continued threat
China has already threatened India of "small-scale military action" if it does not pull its troops out of the Doklam area. Now, a column in the China Daily published on Wednesday has said that "the window for a peaceful solution is closing."
It has also said: "The countdown to a clash between the two forces has begun, and the clock is ticking away the time to what seems to be an inevitable conclusion."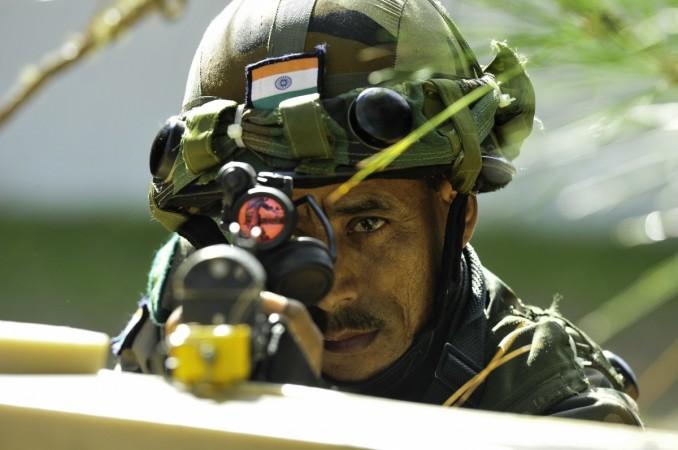 This "inevitable conclusion," according to many in China, is India's defeat in whatever form of armed conflict that takes place. Their belief is that this will be a rerun of the 1962 India-China war, which the former lost.
And they have more recent information to go by. India's national auditor has recently said in its report tabled in Parliament that the country's armed forces do not have enough ammunition to last even a 10-day war.
'Agreements and understandings' sabotaged
The daily has blamed New Delhi squarely for the standoff, saying that the "military deployment by India" has "sabotaged long-standing agreements and understandings the two sides have worked hard to build over the years."
The daily then adds: "India's audacity in challenging China's sovereignty may come from its own sense of inferiority and insecurity in the face of China's rapid rise to prominence in the region, but betting on Beijing backing away from a fight because of its desire for a peaceful neighborhood is a risk, as it ignores the fact that the foundation for that is countries respecting China's territorial integrity."
Ending 'trouble'
The daily then goes on to cite a Chinese adage that goes: "He who stirs up trouble should end it." Given that it was China who has been fomenting trouble along the border, it should then be on that country to stop its own transgressions.
For one, it should stop claiming that parts or the whole of Arunachal Pradesh belong to it, and therefore it has the right to treat that Indian state as its own.
Second, it should stop supporting Pakistan on issues like terrorism in general and specific terrorists in particular, especially if those terrorists are reviled globally.
It should look within itself and stop the persecution of its own ethnic people and citizens, and stop driving people out of their own country, even of those people still wish the best for them. and the list goes on.