The continued standoff between India and China over control of the Doklam region -- while China wants it for itself, India wants Bhutan to retain control of it -- has revealed the exact mettle of Beijing in such disputes: A resolute stand on the issue has China starting to back off.
This is a marked departure from the high-pitched rhetoric -- like warnings of dire consequences and thinly-veiled threats of a rerun of the 1962 Sino-Indian war -- that China has been peddling so far over the course of the standoff.
As has already been pointed out, there has been a climb-down in the tone China has been using against India in connection with the standoff. Now, there is evidence of even more softening of stance from China.
Previous rhetoric
Over the course of the standoff, which has lasted around a couple of months now, China has issued a number of strong statements and entirely ruled out any negotiations on Doklam.
What is worse, it has also threatened to enter Jammu and Kashmir on behalf of Pakistan! The message was clear: Let us have Doklam, or we will enter Indian territory.
The Chinese media -- spearheaded by the state-controlled Global Times -- also kept attacking India with sharp warnings.
One example is the piece in the Global Times that said Prime Minister Narendra Modi was as "naive" as Jawaharlal Nehru, who was prime minister during the 1962 war.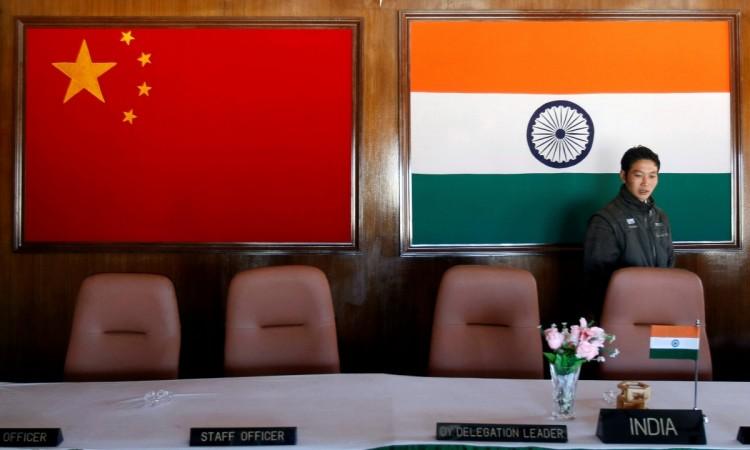 Shift in tone
Over the past few days, however, Chinese news outlets seem to have moderated their tone. Consider what an editorial published on Thursday, August 17, said about India and China: "As a Chinese saying goes, a good neighbour is better than a distant brother. China of course has no desire to enter into a war with its neighbour."
The same editorial then goes on to add: "China and India are two developing giants with a wide range of common interests. A sensible bilateral relationship will definitely benefit over two billion people." But this is before the editorial reverts back to some Chinese chest-thumping, claiming that the country and its people will "never back down in defending sovereignty."
Even the South China morning Post (SCMP) -- Hong Kong's newspaper of record -- has enacted a change in tone when it comes to reportage and editorials on India. From claiming on August 11 that India and China were on the brink of an armed conflict, they went to suggesting "face-saving pretext" on August 14 for India to back out of the standoff without a conflict.
If these are not indications of China's softening stand on the Doklam conflict -- and at least a moral victory, if not more, for India -- then we are indeed in for some seriously turbulent times ahead.