While India refuses to withdraw its troops from the Indo-China border in Sikkim, China, as well as its state media's stance seems to be getting more aggressive. After the Global Times has said in many of its editorials that India is being "arrogant" and China is more powerful economically and in terms of their military, a Chinese expert has now said that the country's troops could enter Jammu and Kashmir on behalf of Pakistan like India did in the Doklam region.
Also read: China says no meeting between Narendra Modi-Xi Jinping until India withdraws troops
The expert said that this move would be justified as it would be on the lines of the "same logic" that the Indian Army has been using to halt China's road construction project at the Sikkim-Bhutan-Tibet trijunction.
Also read: Sikkim standoff: India plans to intensify rivalry with China in Indian Ocean waters as well
"Even if India were requested to defend Bhutan's territory, this could only be limited to its established territory, not the disputed area," Long Xingchun, Director at the Centre for Indian Studies at China West Normal University, said in the article he wrote in the Global Times, reported PTI.
"Otherwise, under India's logic, if the Pakistani government requests, a third country's Army can enter the area disputed by India and Pakistan, including India-controlled Kashmir," the article said.
Also read: Sikkim standoff: How China's media warfare has put India's prestige in South Asia at stake
The editorial also says that India often talks about equality and how it doesn't want to interfere in the internal affairs of other countries, but "has pursued hegemonic diplomacy in South Asia, seriously violating the UN Charter and undermining the basic norms of international relations."
Xingchun also said that China could draw international attention over the Doklam controversy and the western nations would not support India without conditions as the West has a wide range of "common interests" with China. The editorial also said that the other countries know that China "will never resort to force till it is the last choice."
Apart from saying that this time China must teach India "a bitter lesson," another editorial in the Global Times also raised the Sikkim independence spectre and said that China may support Sikkim's appeal for independence.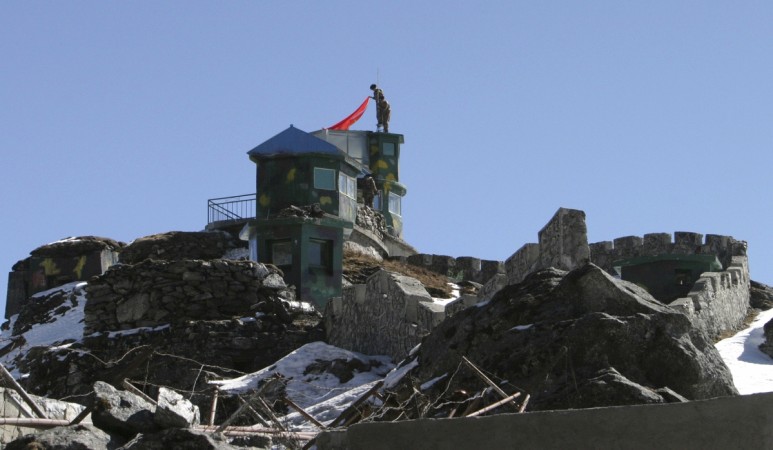 Meanwhile, this is not the first time that China has threatened to interfere in Jammu and Kashmir. The Chinese media has made a similar statement when Dalai Lama had visited Arunachal Pradesh in April 2017.
"New Delhi not only allowed the 14th Dalai Lama to visit Southern Tibet, a historical Chinese territory India has illicitly occupied and refers to as 'Arunachal Pradesh', but the spiritual leader of 'Tibetan independence' was also escorted on the trip by India's junior minister of home affairs," the state-run China Daily said in its editorial.
The Chinese media had accused India of using Dalai Lama "as a diplomatic tool to put pressure on China" and said that Beijing could interfere in "turbulent" Kashmir.