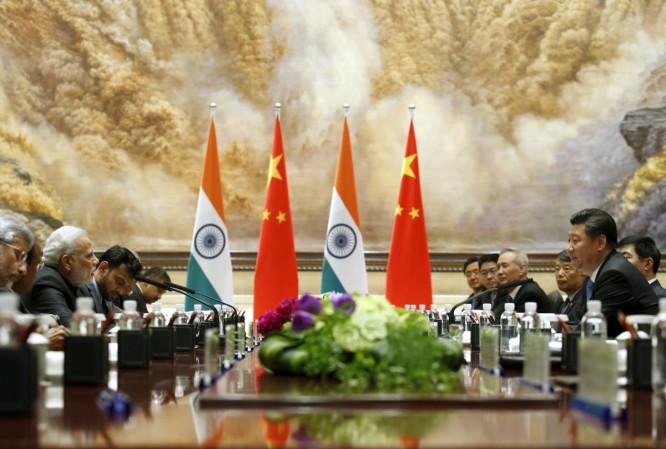 Apparently, India's brave act of taking on the powerful Chinese is something which has made our hyper-nationalist media and citizens ecstatic. They are feeling in Prime Minister Narendra Modi, India has finally found somebody who knows how to give it back.
But to see things from a different perspective, with each passing day, India's refusal to calm things down at the border is making things more difficult for the policy-makers in South Block. The Chinese media's aggressive stance is making it doubly difficult for India to reverse the gear at Doka La.
Also read: Sikkim standoff: Mongolia gets an anti-China president; go India, corner Beijing in its own backyard
If India backs down now, it will be a loss of face for New Delhi
If India decides to calm things down now and makes its troops return home from the border which has heated up, it will be a blow to its image as the main power of South Asia. The two small countries located between India and China – Nepal and Bhutan – are much likely to see New Delhi as a weak opponent to Beijing and this could have a greater ramifications in the region, increasing India's worry.
Nepal is always in the lookout of the opportunity to play the China card to put India under check and though Bhutan is a more loyal ally to New Delhi, one cannot take it for granted if India fails to protect it against Chinese aggression.
The Chinese side is well aware of the fact and raising its level of aggressive posturing to pressurise India, knowing very well that India doesn't have much option of manoeuvring. If it escalates things, then it will be seen as the aggressor and if it backs down, it will be seen as weak in its own backyard. There is not much surprise hence to see that the Chinese has changed their approach vis-a-vis border tussles with India.
China's media never went overboard with border issues with India earlier
In the past, whenever the Chinese forces have locked horns with their Indian counterparts at the border, things have not been escalated the way it is this time and the Chinese media has not either covered it with a touch of jingoism. China, for example, acknowledged the 2013 Demchok incident in Ladakh a year later saying the border incident had been settled through negotiations.
Similarly, in 2014 when India and China had a standoff in Chumar, also in Ladakh, the Chinese reaction had come only after a week and there was no jingoist stance taken by its media. The Indian media, however, did not lose any occasion to target the aggressive Chinese.
This time, China is purposefully running a media warfare against India
But China has taken a stand of aggression this time. Its media is speaking about war, betrayal, support for Sikkim's 'independence', supporting Pakistan in Kashmir, etc. etc. There is a clear pattern in the way the Chinese are doing it, using even its media with a purpose. The entire narrative of Beijing constructing roads in a disputed territory is getting lost in the pandemonium of nationalistic clash. If institutional mechanism to resolve border issues gets crippled in the mindless jingoist din, it is not a healthy sign.
India is riding a tiger at the moment and getting off its back will remain difficult as long as the noisy media sets up the agenda. Prime Minister Modi and his foreign policy-makers need to set up a hotline to resolve the crisis with China behind the scenes so that India exits from the situation without losing its face before the smaller neighbours.