Amid the Doklam standoff, which has been going on for almost two months now, India and Bhutan came together to strengthen their ties with a bilateral meeting of external affairs minister Sushma Swaraj and her Bhutanese counterpart Damcho Dorji in Kathmandu on Friday, August 11.
The two met on the sidelines of a meeting of BIMSTEC foreign ministers and discussed various issues, including the Doklam standoff. After the meeting, Dorji spoke to the media and said that the standoff needs to end soon. "We hope the current stand-off in Doklam will be sorted out peacefully. Both sides should be satisfied with the outcome."
While this is being seen by many as the two countries' message to China that India and Bhutan have similar views on the conflict, even though Beijing has been taking an aggressive stand over it, the Chinese media begs to differ.
Dorji's statement is now being seen by China as Bhutan's "neutral stance" on the matter and the latest editorial in the Global Times says that even though India has been pressurizing Bhutan to take its side, the kingdom's take on the matter is an embarrassment to New Delhi.
"Thimpu's passive resistance has embarrassed New Delhi. Due to the fact that Indian troops crossed into Chinese territory on the ground to 'protect Bhutan,' Thimpu's stance is catastrophic for India," the editorial said.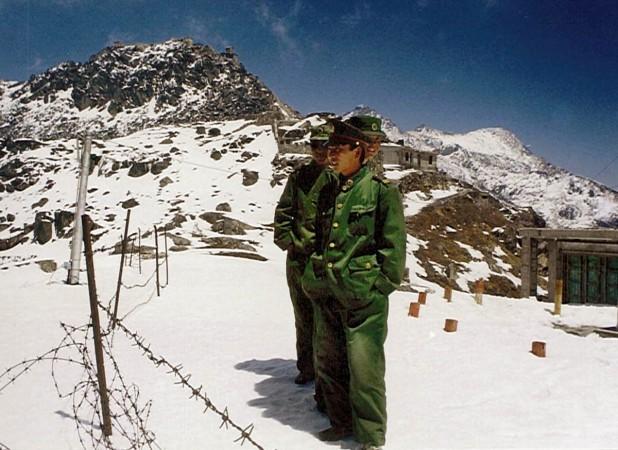 It also said that New Delhi has just assumed that it needs to protect Thimpu even though the Bhutanese government has never said that it has issues with what China does within its territory and has never asked India for help.
"India has stationed troops in Bhutan and controls the country's defense and foreign affairs. It does not appear like a country that had been 'invaded' by China and desperately wants India's protection.
"India is bullying Bhutan and its fabricated excuses are groundless in front of international laws."
The editorial then goes on to say that New Delhi is known to violate the rights of other countries and cites examples of the "annexation of Sikkim." It also says that India continues to violate the sovereign rights of Bhutan and interferes in Nepal's foreign policies.
"It's time for India's hegemony in South Asia to come to an end. The Doklam standoff is just the start. The world needs to see what India has done in South Asia."
This comes after a Xinhua editorial had said that India was trying to invade Bhutan and turn it into its protectorate.