After reports of China gearing up for a "small-scale military operation" to oust Indian soldiers from the border in Doklam made news, the Chinese media has been on a roll, even accusing New Delhi of trying to invade Bhutan to turn the kingdom into its protectorate. Another report now says that the Indian military has committed "seven sins" by trespassing into the Chinese territory.
A commentary in China's official news agency Xinhua claims that India has trespassed into the border and has shown no sign of withdrawing its troops even after two months of the standoff.
"What the Indian side has done is committed seven 'sins' against Chinese sovereignty and international law," the editorial said, adding that these steps by New Delhi may invite severe and "unpredictable consequences" that will affect the peace in the region.
The Xinhua editorial also says that India and China have been involved in a few skirmishes earlier as well, but things are different this time as it involves an undefined area at the boundary.
"India has maintained its military presence in the Doklam area, a place recognized by both India and the international community as part of the Tibet Autonomous Region and Chinese sovereign territory," it said.
The editorial also noted that New Delhi's move to deploy troops at this undefined area also breaches the 1890 Convention between Great Britain and China, which has "clearly delimited this part of the boundary between the Tibet Autonomous Region and India's Sikkim State."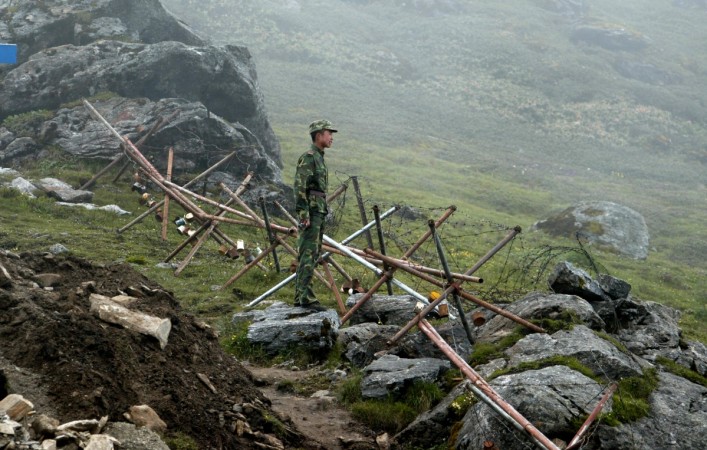 India has also been accused of bringing up a number of excuses to downplay the issue and instead blame China for the activities that it is carrying out within its own territory, something India should have no concerns with. The piece goes on to say that every Indian government until now has respected China's borders and the activities carried out within the border, but India seems to have changed its stand all of a sudden.
"Even more ridiculous, India has attempted to justify its incursion in the name of 'protecting Bhutan,' arguing that Doklam is Bhutanese territory.
"The fact is that the Bhutanese authorities have clearly told Chinese officials that Doklam is not Bhutan's territory and expressed bewilderment at India's trespassing into Chinese soil."
An earlier commentary on Xinhua had accused India trying to turn Bhutan into its protectorate. It had also taken digs at India's way of dealing with the Doklam standoff and said that India only talks about peace but doesn't work for it. Despite China saying time and again that diplomatic talks on the issue will be possible only after India withdraws troops from the border, it refuses to do so.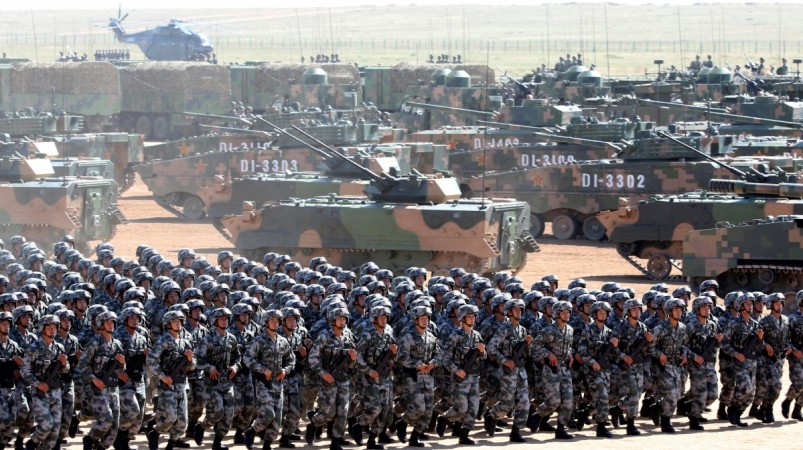 Meanwhile, it was reported in July that the Chinese Army has moved tonnes of military hardware towards the Line of Actual Control. Even though India denied that the People's Liberation Army had carried out such activities at the border, it is now being questioned why India is yet to shift the artillery guns to the region even though the Doklam standoff seems unlikely to end anytime soon.
The Indian Army also hasn't moved its brigades to the forward position, which is believed to be a sign that any military operation is unlikely as of now, reported NDTV. The present situation at the Doklam plateau is being called "no war, no peace."