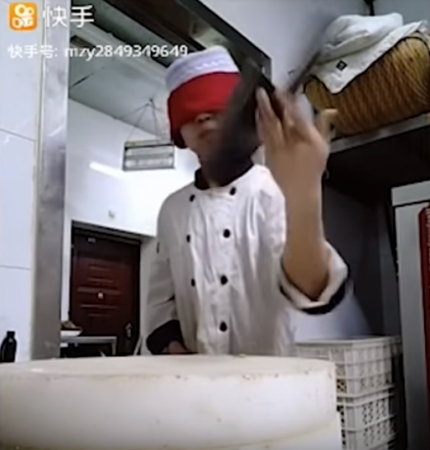 Culinary skills can come in all forms – while some people are more talented with tastes and ingredients, some just have flawless chopping skills. But this 17-year-old sous chef takes those skills to a whole new level – taking on even "Salt-bae" in terms of popularity – as not only is he great with his knife, but he does it all blindfolded!
Mo Aiai, who has already impressed the Chinese with his dangerous stunts that involve a lot of knife spinning, claims he is completely self-taught when it comes to the whole "play with blades" thing – something that had started off as a hobby after he saw a bunch of tutorials online.
Hailing from the Gansu Province of north-west China, Mo Aiai – who shared with Daily Mail Online that he started knife-spinning just two and a half months ago – currently works in Beijing. Yet the making-it-in-the-big-city title isn't the only accolade to his name.
The teenager is also into uploading videos of himself spinning the knife on a daily basis, on a Chinese live-stream app called Kuaishou — the reason behind using that particular app being that 'it's fun'.
Yet, even after showing how to juggle meat cleavers between his fingers, using just one hand and being blindfolded the whole time, Mo chooses to stay modest about his video when in conversation with Daily Mail.
"I'm not the best. There are many more people who could do it better than me on Kuaishou," he shared. "My job is busy, so I do my training only when I have time."
Practicing the routine again and again, Mo said he finally put a cloth over his eyes once he was fully confident about what he was doing. From starting off slow to speeding up to where he is, Mo confesses that he didn't like the video as he made some mistakes here and there.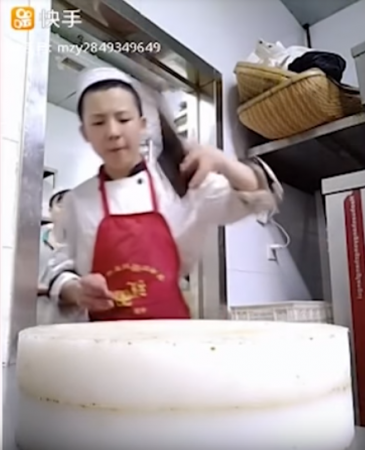 But he also said he wouldn't perform blindfolded in the future as it was too dangerous. "My hand was cut a few times during the process," he wrote on his Kuaishou account. Warning people about the need for caution during the stunt, he said nobody should try it at home either.
However, even a serious cut on his wrist that led to two stitches cannot deter the young chef from giving up his practice. Even though his prime focus remains on finding a well-paying job in Beijing, he wants to continue filming his skills for the public.