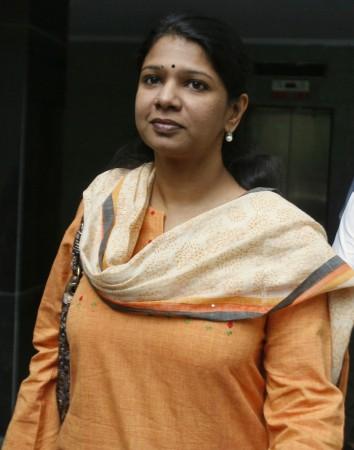 Battling rumours of the death of Karunanidhi, the DMK party now finds itself in a pickle after tweets allegedly from the handle of daughter Kanimozhi has caused a stir for being anti-Hindu. The tweets, from the handle @kanimozhiDMK have forced the party to file a police complaint due to their unsavoury nature.
The tweets caused great controversy because the handle is supposedly verified by Twitter, with a blue tick mark. But the party argues that it is a fake account and that Kanimozhi has not been using her twitter account for the last few days since she is busy attending to her father.
RJ Selvanayakam, DMK executive committee member, has filed a police complaint over three abusive posts, but the police are yet to file an FIR and begin an investigation. The party alleged that the posts are an attempt to incite communal violence and defame the Rajya Sabha MP, as well as her ailing father.
The first message said: "No spiritual leader needs to come visit my ailing father. I threw the prasadham that Arjun Sampath brought into the trash. No DMK cadre should take part in any superstitious activities like tonsuring their head."
The second post claims that women can enter Tirupathi while they are menstruating, and Kanimozhi has done so without being affected. The third speaks about Tamil Nadu Chief Minister Edappadi Palaniswami.
The DMK believes in an atheist ideology. But Arignar Anna and Dr Kalaignar have made sure we respect the beliefs of people from all religions. Kanimozhi Karunanidhi has projected this throughout her political journey. She has been carrying out several steps to ensure social unity...These messages are being purposely spread to defame Kanimozhi Karunanidhi. So, we request you to please identify and take action against those who are spreading these posts on the internet.
The DMK President was admitted to Kauvery Hospital in Chennai on Saturday after his blood pressure dropped. While he is still being treated, he has seen a stream of visitors from Vice President Venkaiah Naidu to self-styled gurus like Jaggi Vasudev.