Newly-crowned US Open champion Novak Djokovic has refused to take sides in the much-talked-about altercation involving Serena Williams and chair umpire Carlos Ramos in the women's singles final on Saturday.
Djokovic sympathised with Williams and added Ramos should not have pushed the 23-time Grand Slam champion to the limit during her straight-set defeat to Naomi Osaka of Japan.
The Serb, who equaled Pete Sampras' Grand Slam record of 14 titles after beating Juan Martin del Potro on Sunday, also insisted Ramos' actions had a decisive effect on the match.
Serena's meltdown on Sunday in front of a frustrated New York crowd has, unfortunately, become the biggest talking point of the US Open.
The 36-year-old called chair umpire Ramos a "thief" and demanded an apology after the latter handed her three code violations, which included a game penalty, during the dramatic women's singles final on Saturday.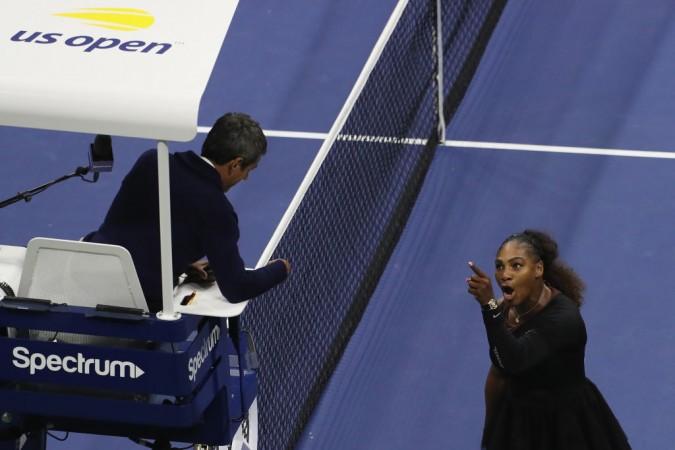 Ramos handed the first code violation after claiming Williams had received coaching during the second set from coach Patrick Mouratoglou. The second one came after the frustrated American superstar smashed her racket on the court.
By the time the third code violation was handed, things got heated up at the Arthur Ashe Stadium.
Williams kept demanding an apology from Ramos before accusing him of stealing points from her. Even after the match ended, the local favourite was seemingly miffed with the chair umpire.
"I love Serena, first of all. I really felt for her yesterday. A tough thing for a chair umpire to deal with, as well. We have to empathise with him. Everyone was in a very awkward situation yesterday," Djokovic said.
"A lot of emotions. Serena was crying. Naomi was crying. It was really, really tough.
"But I have my personal opinion that maybe the chair umpire should not have pushed Serena to the limit, especially in a grand slam final. He did change the course of the match. (It) was in my opinion, maybe unnecessary.
"We all go through our emotions, especially when you're fighting for a grand slam trophy."
Don't agree with sexism claims: Djokovic
However, Djokovic said he doesn't agree with WTA CEO Steve Simon's backing of Williams' claims of sexism.
Williams said it was "sexist" to have been penalised a game in the second set. She argued by saying she had seen men say worse things to chair umpires and escape punishment.
Simon backed the claims and added: "There's no equality when it comes to what the men are doing to the chair umpires and what the women are doing."
"I don't agree with (WTA CEO) Mr Steve Simon. I really don't. I think men and women are treated this way or the other way depending on the situation," Djokovic said.
"It's hard to generalise things. I don't see it's necessary really to debate that."