Newly-crowned US Open champion Novak Djokovic said he was inspired to take up tennis after watching Pete Sampras in action and that matching his Grand Slam record is a dream-come-true moment for him.
The Serb made light work of third seed Juan Martin del Potro — 6-3, 7-6(4), 6-3 on Sunday at the Flushing Meadows to win his 14th Grand Slam crown, thereby moving alongside Sampras into joint-third on the all-time list of men with most major titles.
"Pete Sampras is one of the biggest legends ever to play the game. He was my childhood idol. He was someone I was looking up to. The first actually thing I saw related to tennis on the TV was his first or second Wimbledon championship. That inspired me to start playing tennis," Djokovic said on Sunday.
"There is a lot of significance of me being now shoulder to shoulder in terms of Grand Slam wins with him. It's truly incredible when you think about it... I grew up playing and thinking that one day I'll be able to do what he does. To actually be here, it's a dream come true."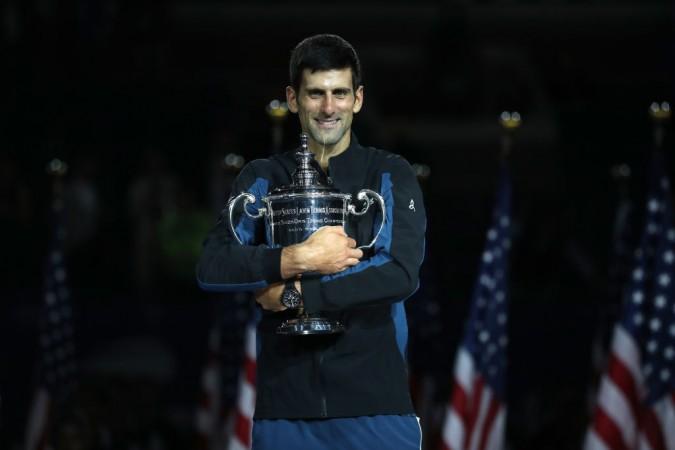 The crowd at the Arthur Ashe Stadium had been backing del Potro throughout the tournament and Sunday was no different. With the roof closed, the chants of "Ole Delpo" made for an electric atmosphere.
Nonetheless, Djokovic, who thrives in such situations, showed his class yet again dismantling del Potro, who had been in fine form over the last two weeks in New York.
The second set went into a tie-breaker but Djokovic maintained composure to close it out and make sure he lifted a US Open trophy in his eighth final in New York.
"When the roof is closed, trust me, it's very loud. Very, very loud down there. It takes a lot of effort to actually stay poised in this moment. I'm glad I managed to do that," Djokovic added.
"I thought it was electrifying in some stages of the match, especially in the second set when we went toe-to-toe. I had my corner, as well. I had my fans. The full stadium got involved, got engaged, especially in those stages of the match."
Djoker is well and truly back!

Quite a few had written off Djokovic when the Serb was sidelined due to elbow issues in 2017. The 31-year-old himself was lacking confidence after a string of poor results in the early-season hard-court swing.
However, after getting his long-standing elbow issue fixed with a surgery, Djokovic returned to the tour with confidence and renewed hunger.
Djokovic showed signs of revival on clay but stepped it up on grass, winning the Wimbledon title and shutting down the naysayers.
Despite not being ranked as high as his contemporaries — Nadal and Federer in the lead up to the US Open, Djokovic was considered as the favourite, and boy, did he live up to the billing!
Ever since being stretched to four sets in his second round against Tennys Sandgren, Djokovic did not drop a set, demolishing the likes of Federer-slayer John Millman, Kei Nishikori and del Potro en route to the top step of the podium.
"When I had the surgery on my elbow I could truly understand what Juan Martin was going through. Difficult times but you learn from adversity," Djokovic said.
"You learn when you're down, when you have doubtful moments. I tried to take the best out of myself in those moments and get myself in this position."
With the win on Sunday, Djokovic is set to move to the third spot behind Nadal and Federer on the ATP charts. And he has a chance to finish the year on pole position.