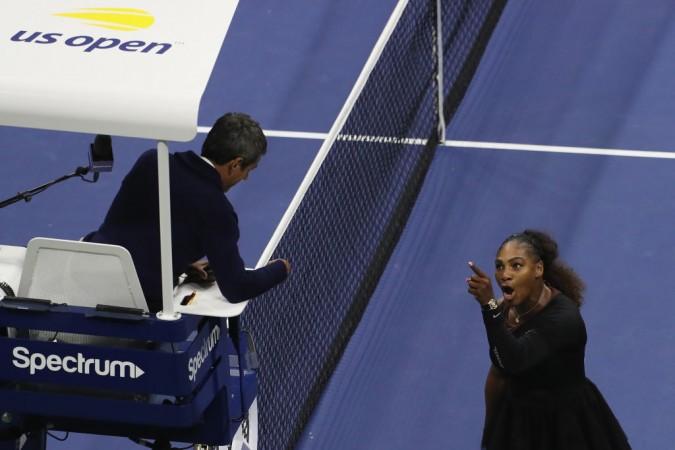 Serena Williams lashed out at the chair umpire, calling out 'sexism in tennis' at the US Open finals on Saturday.
During the match, the chair umpire Carlos Ramos docked points from Williams after he saw her coach giving instructions to her. Ramos called it a coaching violation and this did not go down well with Williams, who fired back at the umpire saying, "I don't cheat to win. I'd rather lose."
William's frustration did not stop there as she smashed her racket on the court after losing a point. Ramos later gave her a second warning.
Meanwhile, her coach, Patrick Mouratoglou admitted to ESPN that he was, in fact, coaching her. He also claimed that Osaka's coach was doing the same. "All coaches are coaching throughout the match. But check the record. I've never been called for a coaching violation in my career."
"I don't even think she looked at me, so that's why she didn't even think I was...We have to stop this hypocrite thing," he told ESPN.
She brought the topic of gender discrimination in tennis and told Ramos that "because I'm a woman you're going to take this away from me. That is not right. You know it and I know you can't admit it, but I know you know it's not right."
The 23-time grand slam queen broke down during the press conference after the match. She said she wouldn't take back what she said. "I've seen other men call other umpires several things. I'm here fighting for women's rights and women's equality and for me to say 'thief' and for him to take a game, it made me feel like it was a sexist remark. He's never taken a game from a man because he said 'thief.'"