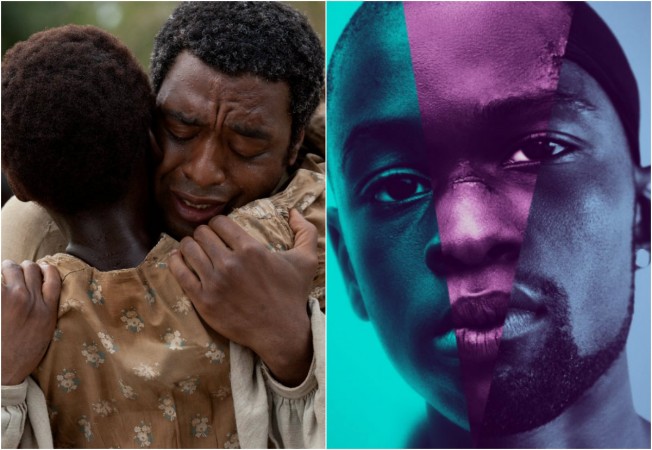 Since Moonlight won the Best Picture award in Oscar last year alongside eight other nominations. Black movies are undoubtedly empowering Hollywood with its diverse content. Hence we have looked back at the history of Oscar and discovered a handful of movies with black issues, actors, and directors.
Right from African-American history to civil rights movement to slavery, these below black-themed movies have received Oscar nomination in the past decade. And, some of them emerged as a winner as well.
Take a look at our pick before the 90th Academy Awards takes place on March 4, 2018. US viewers can watch it live on ABC at 8 pm ET. Indian audience can also watch it live at 5.30 am in India on March 5 on Star Movies, Star Movies HD, and Star Movies Premiere HD. And, Hotstar will stream it live online as well.
Get out (2017)
Get Out revolves around a young African-American man Chris, who visits his white girlfriend's family estate, to meet her parents, for a weekend. At first, Chris reads the family's overly accommodating behavior as nervous attempts to deal with their daughter's interracial relationship, but as the weekend progresses, a series of increasingly disturbing discoveries lead him to a truth that he could have never imagined (according to the official synopsis).
Moonlight (2016)
Directed by Barry Jenkins, Moonlight tells the story of a young black man, Chiron, who has grown up In Miami. The movie focuses on three chapters of Chiron — young adolescence, teen and adult.
Fences (2016)
In Fences, Troy Maxson makes his living as a sanitation worker in 1950s Pittsburgh. Maxson once dreamed of becoming a professional baseball player, but could not pursue his dream. Thus, he creates a ruckus when his son gets a chance to meet a college football recruiter.
Hidden Figures (2016)
Featuring Taraji P. Henson, Octavia Spencer, Janelle Monáe, the 2016 Oscar-nominated movie tells the story of three African-American women at NASA who achieves a great success by launching one astronaut into orbit. The women-led team literally turned around the space race by their brainstorming.
Selma (2014)
Directed by Ava DuVernay, Selma takes us back to the most turbulent three months in 1965, when Martin Luthar King Jr. led an epic march from Selma to Montgomery that culminated then US President Lyndon Johnson to sign the historic Voting Rights Act of 1965.
12 Years a Slave (2013)
Years before the Civil War, Solomon Northup, a free black man from upstate New York, is kidnapped and sold into slavery in the South. After several years of torture by his owner, he suddenly finds unexpected kindness from another where he tries to maintain his dignity. Then after serving 12 years as a slave, Solomon earns his freedom once again.
Django Unchained (2012)
The film revolves around a slave named Django who accompanies German bounty hunter named Dr. King Schultz on a mission. After the mission becomes successful, Django gets freed by Schultz. Thereafter, they travel to the infamous plantation of shady Calvin Candie. There Django finds his long-lost wife, who still serves as a slave.
The Blind Side (2009)
The Blind Side is a heart-warming story of a homeless black teen, who has been taken in by The Tuohy family, aspires to be a football player as he receives enormous support from his new family and devoted tutor.
Precious (2009)
Precious is a sadistic journey of 16-year-old Claireece "Precious" Jones, who gets impregnated by her own dad twice at the age of 16. On top of it, her vicious mother abuses her on daily basis. But fortunately, she gets a life-changing opportunity to transfer to an alternative school. And, that's how life changes under the guidance of her new teacher Ms. Rain.