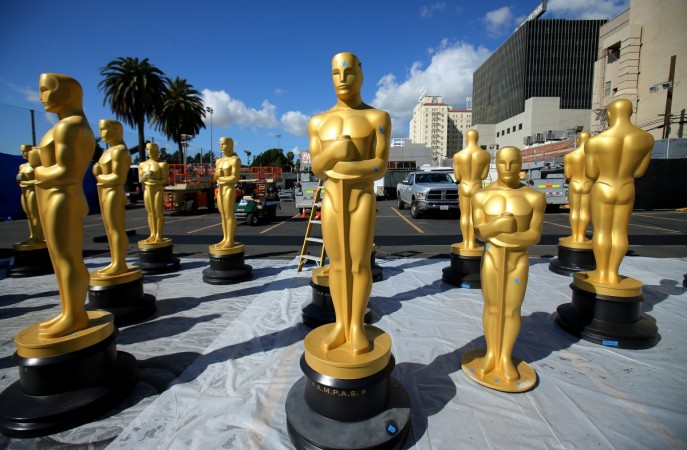 The 90th Academy Awards winner list will be announced on March 4. Jimmy Kimmel will take over as the host of Oscars 2018.
A slew of talented stars has been nominated for their outstanding work in the year gone by. A-list stars like Meryl Streep for The Post, Daniel Kaluuya in Get Out, Willem Dafoe for The Florida Project and many more stars have been nominated for the Oscars 2018 in different categories.
While fans have to wait until Sunday night to find out the complete winner's list, experts have shared their take on which movie and actor would go home with an Oscar this year.
Best Picture Award: Many predictions place their bets on Get Out. The horror film focusing on racism, released earlier last year. Experts from Vulture and Entertainment Tonight feel that the black cast movie should take home the Oscars for Best Picture this year.
The film has been the most popular Best Picture nominee among viewers as well. According to a chart generated by Google Trends, the film has been the most searched movie online while other nominees have been changing in the popularity chart.
But Entertainment Weekly, The Hollywood Reporter and Variety forecast that The Shape of Water could win. While the movie has garnered brilliant reviews, the film stirred controversy following allegations of plagiarism.
Best Actor: It looks like the category has a clear winner ever since the nominee list was announced. Most of the major entertainment sites are sure that Gary Oldman will hold the Oscars for the Best Actor Award this year for his performance in Darkest Hour.
Best Actress: Like Oldman, numerous Hollywood film experts are sure that Frances McDormand will win the Best Actress Award for her outstanding work in Three Billboards Outside Ebbing, Missouri.
Best Director: Guillermo del Toro of The Shape of Water is a clear winner of the category. But if Toro wins, tradition has it that the movie that wins the Best Director will win the Best Picture. Let's wait and see if the tradition would change this year.
Best Actor and Actress in Supporting Role: I, Tonya's star Allison Janney is riding high on the Best Actress in a Supporting role category whereas Sam Rockwell is predicted to take home the supporting actor for his outstanding role in Three Billboards Outside Ebbing, Missouri.