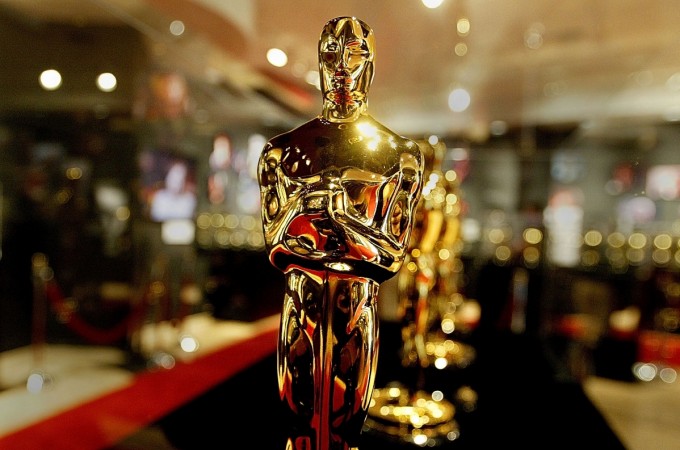 It has been a year of good films, and it's time for Hollywood stars to celebrate those outstanding films at the Dolby Theatre in Los Angeles. Yes, it's time for the 90th annual Academy Awards, which is set to take place on March 4. The Red Carpet is to start an hour before the ceremony.
Ahead of one of the glitziest events of the film industry, here's what you need to know:
Who is hosting the Oscars 2018?
Jimmy Kimmel will be hosting the Oscars 2018. He had hosted it last year as well. Kimmel tweeted: "Thanks to @TheAcademy for asking me to host The #Oscars again (assuming I opened the right envelope)."
Who are presenting the awards?
Some of the winners from last year will return to the stage to present the awards to this year's winners.
The guest-presenters include Nicole Kidman, Emma Stone, Gal Gadot, Jane Fonda, Sandra Bullock, Lupita Nyong'o, Helen Mirren, Viola Davis, Margot Robbie, Laura Dern, Mahershala Ali, Lin-Manuel Miranda, Mark Hamill, and Armie Hammer.
Who are nominated this year?
Guillermo del Toro's "The Shape of Water" has as many as 13 nominations, followed by Christopher Nolan's "Dunkirk" with eight nods and Martin McDonagh's "Three Billboards Outside Ebbing, Missouri" with seven. All three movies have earned Best Picture nominations.
The rest of the categories have nods for "Call Me By Your Name," "Darkest Hour," "Get Out," "Phantom Thread," "Lady Bird," "The Post," "Blade Runner 2049," "Star Wars: The Last Jedi" and "Baby Driver."
Gary Oldman, Timothée Chalamet, Daniel Day-Lewis, Daniel Kaluuya and Denzel Washington have received Best Actor nods.
Sally Hawkins, Frances McDormand, Margot Robbie, Saoirse Ronan, and Meryl Streep have been nominated in the Best Actress category.
This is Streep's 21st Academy Award nomination. Check the complete list of nominations here.
When and where to watch the Oscars?
The main event kicks off on ABC at 8 pm EST and 5 pm PST. The red carpet arrivals and will start around 5 pm EST and 2 pm PST.
The show also will be live-streamed on Oscar.com and ABCNews.com. The ceremony will also be available for live streaming through ABC Go and the ABC app.