Diwali is around the corner, and most of us are already in the midst of cleaning our houses. With just a few days left for the Laxmi puja day, families in every household are busy shopping for Diwali lights and helping out with décor. Most working professionals working from home are being told to help out aggressively with pre-Diwali festivities.
Though most of them aren't interested in "Moonlighting' (doing two things at one time). The Internet is abuzz with hilarious memes on Diwali ki Safai. And how can we forget the good old Soan Papadi ka Dabba the customary sweet box that is always circulated yearly?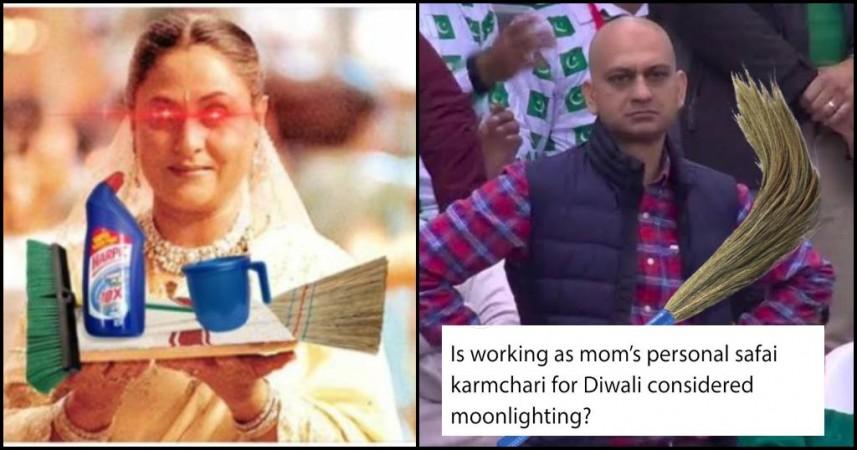 If you haven't started to clean your house for Diwali, take a break and scroll through these memes.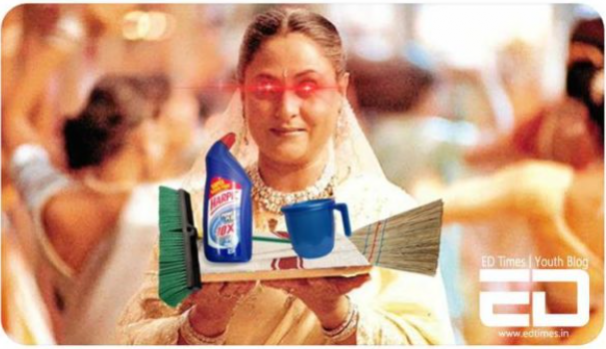 Removing toxic people from your life is the greatest Diwali ki safai.

— Gautam Verma (@gautmaxx) October 15, 2022
When is Diwali this year?
Diwali will be celebrated this year on 24 October with the rituals of Lakshmi Puja.
Five Days of Diwali 2022 - Puja timings
Dhanteras or Dhan Trayodashi: (October 22) The Dhanteras puja muhurat will be observed from 07:00 pm to 08:17 pm on October 22.
Narak Chaturdashi: (October 23) Abhyanga Snan on Chaturdashi day, also known as Narak Chaturdashi, will begin at 05:05 am and end at 06:27 am.
Chhoti Diwali and Badi Diwali: (October 24) The Lakshmi puja muhurat will begin at 06:53 pm and end at 08:15 pm on October 24. Additionally, the Amavasya tithi will last from 05:27 pm on October 24 to 04:18 pm on October 25.
Govardhan Puja (October 25) The Govardhan Puja muhurat is from 06:28 am to 08:43 am.
Bhai Dooj (October 26): Bhaiya Dooj, also known as Bhau Beej, Bhatra Dwitiya, Bhai Dwitiya and Bhathru Dwithiya, falls on October 26. On this day, the Aparahna time will last from 01:12 pm to 03:26 pm.