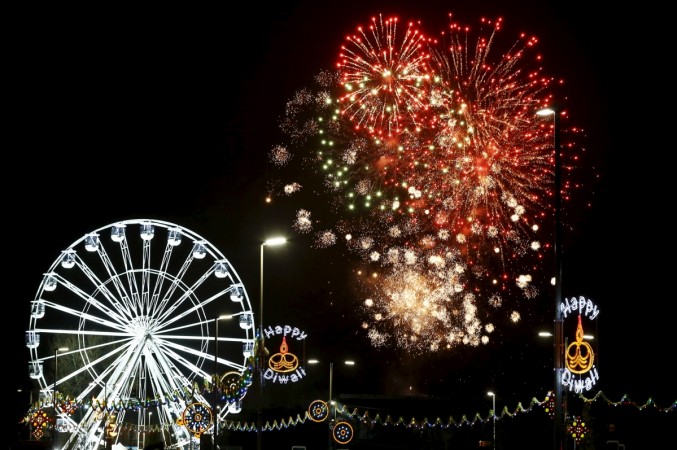 Diwali is not just a festival or lights, it's a festival of loud noises and firecrackers too. The overwhelming sights and sounds can be stimulating enough to disturb many of us, and more so, the little ones among us.
As the festival of Diwali is round the corner, here are some tips for all those who have a child to take care of.
Have someone familiar with the baby around all the time – preferably the infant should be with either the parent or grandparents whom the baby is close to. The child would be seeing many new and unknown faces, which is likely to arouse fear in his/her mind.
Make sure you take precautions like keeping diyas and candles out of the child's reach, especially if the little one is a toddler or has just learnt to walk.
Ensure that the baby doesn't sniff around floral garlands, as they might have insects, pollen or mould, which can trigger respiratory problems like asthma.
Take care when you light up the house, and ensure that the wires are out of the baby's reach. Also make sure the sockets are covered.
Take utmost care when people around the baby are using firecrackers. They should not be burst inside the house and burst outside, keep the baby away. You can show some of the light crackers from a safe distance, but noisy crackers are likely to scare and disturb the child.
Keep a first-aid kit handy in case your baby or someone else gets hurt.
(As told by Dr Rajesh Gokani, a General Physician to International Business Times, India)
To avoid the loud decibel noise of crackers, music etc during Diwali season plug in ear buds or cotton in the kids' ears, Mahalaxmi K, the national HR manager, Teddyy Baby Buddy Panel told International Business Times, India.
Related