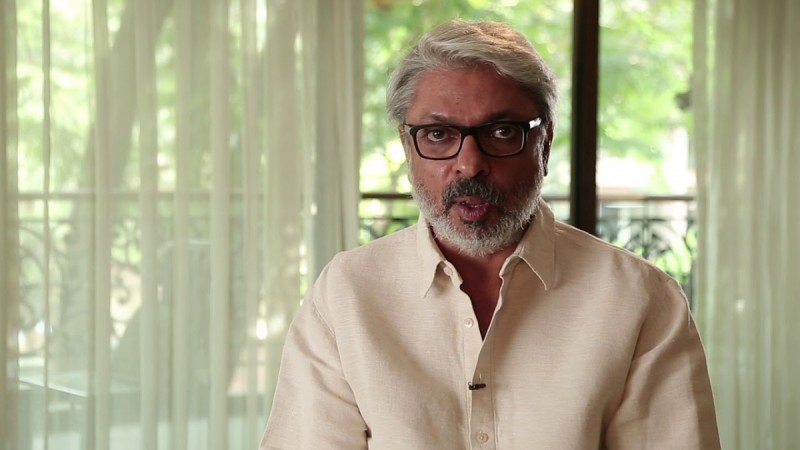 The row around Padmaavat, which is believed to be affecting the release of the film, just got nastier. Phone numbers, purportedly of the film's director Sanjay Leela Bhansali and filmmaker Anurag Kashyap, have been leaked on social media in an apparent attempt to publicly harass them.
Kashyap has been quite a vocal supporter of Bhansali and his film Padmaavat.
The run-up to the film's release had seen widespread violence across north India, with the Rajput Karni Sena calling for its ban.
A school bus filled with kids and teachers was on Wednesday attacked in Gurugram, allegedly by Karni Sena workers, following which 18 people were arrested.
Also read: Padmaavat Paid Preview box-office collection: With packed houses and protests, film manages a decent start
International Business Times, India, found some Facebook posts that had the phone numbers that apparently belonged the filmmakers.
The trolls shared the numbers and then sarcastically requested people not to abuse the filmmakers after calling them.
IBTimes India tried calling both numbers to ascertain who they belonged to. While no one answered the first number, the second number has been temporarily disconnected. A smartphone app that identifies callers said that the latter belonged to Bhansali himself, and had been verified, while the former belonged to one Kriti Singh.
The political affiliations of the trolls who shared the numbers could not be clearly ascertained. However, some of the recent posts made from the said Facebook accounts suggest they have been vehemently opposing the release of Padmaavat and supporting the violent protests by the Karni Sena.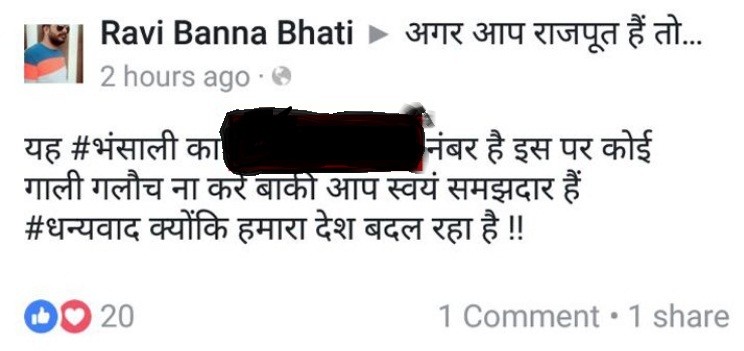 Interestingly, Rajput leaders in Punjab have praised Padmaavat after watching the movie. They have assured that the film has nothing objectionable and portrays the community in good light.
However, the Karni Sena has been adamant on its stand against the film's release without even watching it.
Nonetheless, amidst all the chaos, Padmaavat has finally released in theatres and is expected to make a good start at the box office.