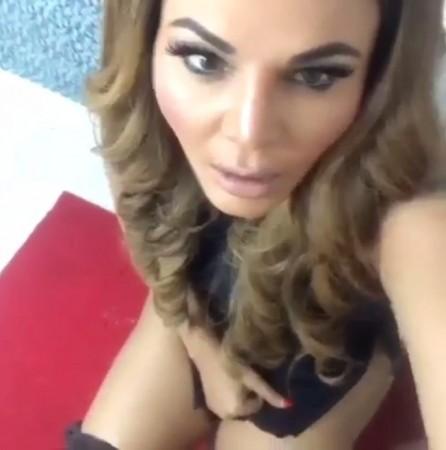 Rakhi Sawant is known for her crazy antics, but this time she has crossed almost all limits of horror and disgust. The renowned "item song" girl posted a video on Instagram in which she is seen expressing her newfound love for former boxer Mike Tyson by sitting on a toilet with her pants down.
Believe it or not, in the video, Rakhi is seen saying that she is suffering from constipation and she can get relief from it only when Tyson comes to meet her. She made the statement while sitting on the toilet with her pants down, apparently trying to empty her bowels.
In the video captioned "Mikey meri potty nahi aarahi tum jaldi aao pleaseee [sic]", Rakhi said she is in love with Tyson, adding that her constipation will end when Tyson would come.
As expected, this video left her followers in utter disgust and shock. Many suggested that Rakhi has lost her mind, and she needs a psychiatrist. Many others opined that she has crossed the limits of going low in order to get the limelight.
A few days ago, Rakhi had made a bizarre comment saying that she wanted to donate her b**bs. She had said that she was inspired to do something for the society by seeing a lot of people donating their body organs. Hence, Rakhi said that she would want to donate her breasts.
Watch Rakhi's latest Instagram video below: