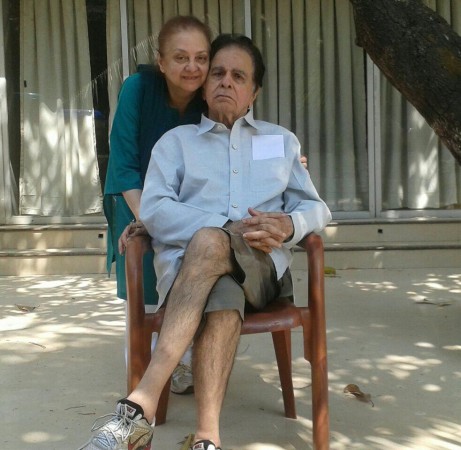 Veteran Bollywood actor Dilip Kumar, who was hospitalised on 6 December, is recovering fast and is expected to get discharged soon.
He was rushed to suburban Lilavati hospital in Bandra for the treatment of pneumonia after he complained of cough and cold.
"Dilip Kumar has been admitted for pneumonia. He is suffering from cough and cold. We have put him on antibiotic treatment. He is not in ICU," PTI quoted Dr Jalil Parkar of Lilavati Hospital as saying.
Reports suggest that Dilip Kumar, who was previously admitted in the hospital for routine checkups, was brought to the hospital after 6pm on Saturday. A team of doctors reportedly did his check-up.
"Dilip saab is fine. He is stable and recovering. He is in a normal room and not in ICU," a family source told DNA India on Sunday.
Dilip Kumar was born as son of a landlord and fruit merchant Lala Ghulam Sarwar on 11 December 1922 and started his career as a canteen owner and a dry fruit supplier in Pune in 1940.
Actress Devika Rani, who owned Bombay Talkies, cast him with a lead role in her 1944 film "Jwar Bhata". His real name was Muhammad Yusuf Khan and it was Hindi author Bhagwati Charan Varma, who gave him the screen name Dilip Kumar.
The actor became popular as the 'King of Tragedy' after he essayed iconic roles in classics such as "Devdas", "Madhumati", "Mughal-e-Azam" and "Ganga Jamuna".
He is one of the finest actors that Bollywood has ever produced. The actor, who speaks more than 10 languages, was the first to win Filmfare Best Actor award in 1954.
On 1 December 2014, the actor tweeted, "I always worked with a belief that no actor can be bigger than the substance he portrays - the character he plays."