The British royal family has an enviable car collection that includes several Land Rovers, Range Rovers, Jaguars and Bentleys. Among them, Prince Charles, the heir to the throne, is a well-known environmentalist. Want proof? He has an Aston Martin DB6 Volante that runs on English white wine. Yes, you read it right.
While speaking to BBC for a documentary ahead of his 70th birthday on November 14, Prince Charles opened up about his Aston Martin which he owns since he was 21 and the changes made when he demanded.
"They discovered they could run it on surplus English white wine, but also I hadn't realised that they had mixed whey into it too," he says.

"The engineers at Aston said, 'Oh, it'll ruin the whole thing'.

"I said, 'Well I won't drive it then', so they got on with it and now they admit that it runs better and is more powerful on that fuel than it is on petrol.

"And also, it smells delicious as you're driving along," eldest son of Queen Elizabeth II explained in the documentary.
Having said that, the Aston Martin in question cannot be filled with white wine directly and can run like any other fossil-fuelled car. Prince Charles' car has been modified to run on a fuel called E85, which is a mixture of bioethanol and petrol, reports Telegraph.
Bioethanol, a biofuel and fuel additive, can be derived from a huge number of sources including waste biomass such as surplus wine, the report adds.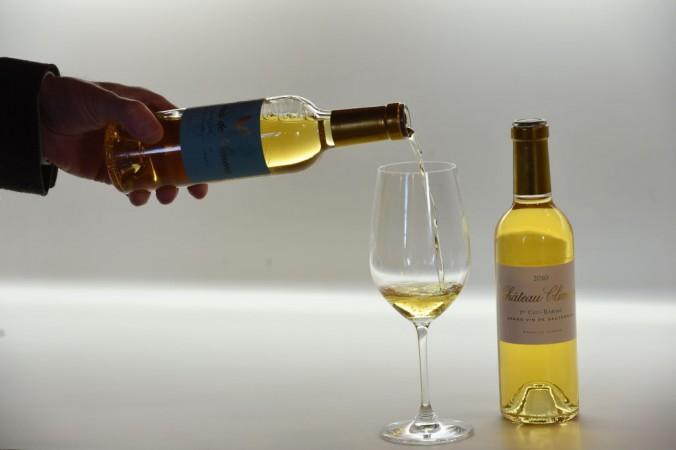 That makes it clear that the Aston Martin running on wine is still not practical as it sounds while Prince Charles definitely wants to prove a point that it's time to focus on alternative fuel sources.
The model in question is not a secret model kept out from shutterbugs. The particular Aston Martin DB6 Volante was a star at the wedding of his son Prince William and Kate Middleton in 2011. After marriage, the couple had travelled to Clarence House with the decorated Aston Martin DB6 Volante.