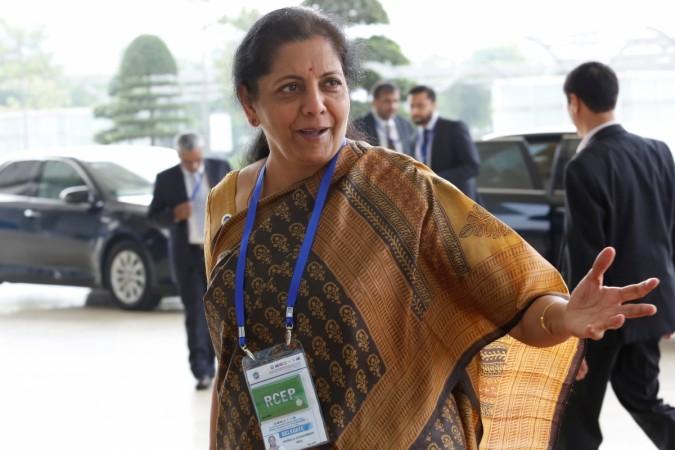 The media has been abuzz with reports of how Britain's Defence Minister Gavin Williamson turned down a bilateral meeting with his Indian counterpart Nirmala Sitharaman.
It has been said that the meeting was supposed to take place between June 20 and 22 and the two leaders intended to discuss security cooperation and defence procurement. But the Sunday Times reported that Williamson had turned down the meeting despite several British ministers, including foreign secretary Boris Johnson, speaking to him on how the interaction could be crucial and that the British defence minister must make time for it.
The meeting was reportedly requested by India more than a month ago.
However, Indian defence minister Sitharaman has now slammed these reports and labelled them "baseless." Taking to Twitter she said: "Disappointed, Sunday Times ( UK). Baseless story, to say the least. The UK & India have a robust relationship. A mutually convenient date is being worked out for meeting & I look forward to it."
The does indeed seem like the reason behind why the meet did not materialise as Williamson too responded to Sitharaman's tweet and said: "And I very much look forward to it too."
The UK's Ministry of Defence also explained that the meeting between Williamson and Sitharaman did not really stand cancelled and was being planned. "The UK and India have an excellent, strong and deep defence relationship. A meeting between the defence secretary and his Indian counterpart is being planned for the summer," a spokesperson said in a statement.
Strangely, the Sunday Times had even quoted a UK government source as saying that Williamson's move is not being seen kindly, not just by India but even the UK. "People are spitting blood about this," it quoted the source as saying.
"India has one of the fastest-growing defence budgets in the world, spending something like $50 billion a year. It feels like another ill-judged move by Williamson." In addition, it was also said that by snubbing Sitharaman, he had snubbed one of the world's biggest emerging economies.
Meanwhile, the interaction between the two leaders was a part of the UK-India Week in London and Buckinghamshire, and several political and business experts were expected to attend. However, Sitharaman's visit to the conclave was cancelled after the bilateral talks with Williamson did not materialise.
Meanwhile, the inaugural India-US "2+2" dialogue between the foreign and defence ministers of the two nations has also been postponed. The meeting was scheduled in Washington on 6 July, after it was postponed in April so that the US secretary of state Mike Pompeo could complete his Senate confirmation when he replaced then US secretary of state Rex Tillerson.
"US @SecPompeo spoke to EAM @SushmaSwaraj a short while ago to express his regret & deep disappointment at the US having to postpone the 2+2 Dialogue for unavoidable reasons. He sought EAM's understanding, and they agreed to identify new mutually convenient dates at the earliest," Indian foreign ministry spokesman Raveesh Kumar said in a Twitter post. However, there was no explanation on what the "unavoidable reasons" were.