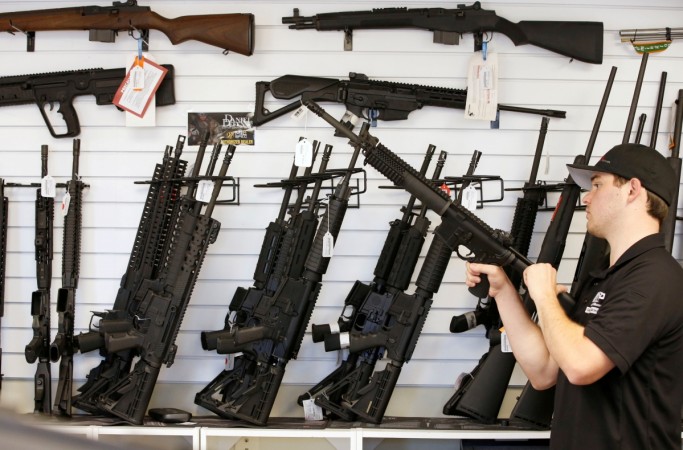 In what should send alarm bells ringing for US law enforcement agencies, reports have emerged of rise in 'Ghost gun' kits sale in Florida.
The rise in popularity of these 'Ghost gun' kits is alarming since buyers will be able to assemble them at home and their parts do not have any serial number or markings like the regular guns. This means they cannot be traced back, the New York Daily News reported.
Moreover, the sales of these guns happen online and authorities or companies cannot conduct any background check.
Thanks to an existing loophole in the definition of firearm in the federal Bureau of Alcohol Tobacco Firearms and Explosives, which makes it legal for people to buy these guns, as it does not need to have serial numbers stamped on them if guns are made for personal use, the report noted.
One US county in Florida, Volusia County has nearly six such companies that make these 'Ghost gun' kits.
Law authorities are worried that these guns, mostly semi-automatic rifles could fall into the hands of criminals, especially the AR-15, an assault rifle that has been used in many mass shootings in US, Orlando Sentinel reported.
But some of the companies that make these kits dismiss any apprehensions, they stress that it is difficult to build the gun and needs a high skill level to make them operate correctly.
Amanda Black, manager of Elite Custom Railing in Holly Hill went on to reveal that they sell between 100 and 150 lower receivers (the part of the gun that has the trigger mechanism) each day.
However it has to be seen if the spike has anything to do with the shocker win from Republican president-elect, Donald Trump.