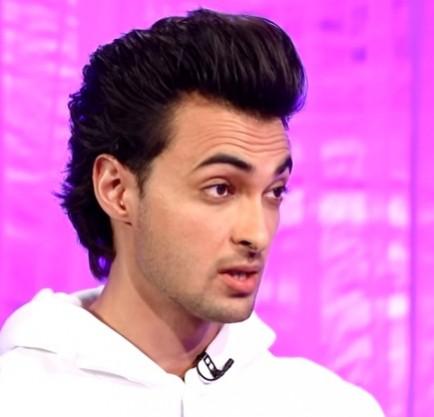 Salman Khan's brother-in-law, Aayush Sharma, who recently made his Bollywood debut in Love Yatri, has been recently seen in a video losing his cool on a female reporter during an interview.
The video shows Aayush getting extremely angry on her for calling him "privileged". An irked Aayush is seen telling the reporter that she has no idea of his journey, and its because of people like her, he gets trolled on social media.
Baffled by the actor's sudden angry reaction, the reporter tries to pacify him saying that she did not intend to mean anything of that sort, and she was going to ask a positive question. However, he remained adamant on his stand saying that she has no right to call him "privileged".
However, it turned out to be just a prank on the reporter. Aayush soon bursts out in laughter and points at one of the crew members saying that it was a prank. While Aayush and his Love Yatri co-actress Warina Hussain kept laughing, the reporter simply looked surprised.
Meanwhile, an edited version of the video, which does not have the prank revelation, is being shared on social media, portraying that Aayush had actually lost his cool at the reporter. The newcomer is being slammed by some, who thought that it was too rude on his part to show such attitude being just one-film-old.
Watch the full video below:
A few days ago, Salman's brother-in-law was vehemently trolled on Twitter after some of his controversial tweets from the past had started resurfacing on the micro-blogging site. The several-year-old malicious tweets showed Aayush making comments on Anushka Sharma's lip-job and even calling Rahul Gandhi a "loser" among others.
His wife Arpita Khan Sharma had later made a tweet saying that Aayush's Twitter account was hacked, but netizens were quick to point out that it was not hacked because the tweets were many years old.