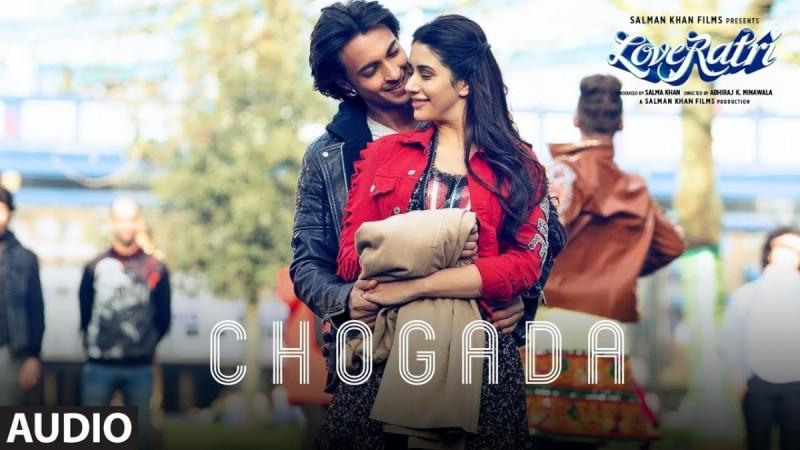 Salman Khan Films' Love Yatri (LoveYatri), which marks the Bollywood debut of his brother-in-law Aayush Sharma and debutante Warina Hussain, opened in theatres on October 5 to mixed reviews from critics.
Love Yatri is set against the backdrop of Gujarat and the onscreen couple's love story unfolds over the span of the festival of Navratri. Directed by Abhiraj Minawala (who is also making his directorial debut with the film), Love Yatri is produced by Salman Khan under the banner of Salman Khan Films.
However, it looks like the movie has failed to connect with the audience and the critics alike. Take a look what the critics have to say about Love Yatri and performances of debutants Aayush Sharma and Warina Hussain.
The Times Of India: "It's evident that Aayush and Warina are raw, but both have a charming screen presence with enough chemistry. Since the story requires them to be innocent and naïve young lovers, this inexperience works in their favour. Ayush's boyish appeal is likeable, although his first film doesn't give him a chance to show much range as an actor. Ronit Roy as Michelle's father and Ram Kapoor as Susu's uncle, lead the charge to handle the emotionally heavier dialogues and scenes. Although 'LoveYatri' lacks the gripping appeal of more contemporary romantic stories, it might be just enough to satiate die-hard romantics looking to revisit the love stories of the 90s."
Ratings: 3 stars
NDTV: "At one point in the second half, the hero reflects what the audience begins to feel 15 minutes into the film. "Sab kuch is wrong... Iss mein se kuch bhi nahin hona chahiye tha (Everything is wrong, none of this should have happened)," he says after enumerating all that has transpired between him and Michelle. If only the realization had dawned upon the makers of LoveYatri before they embarked upon the project, we would have been spared the pain of sitting through it.
Now you know. Stay away from these yatris. It is hard to feel any love for this pair of clueless lovebirds."
Ratings: 1 star
DNA: "There was a lot more that could have been managed here. But debutant director Abhiraj K Minawala has played so safe that you almost feel this is a kiddie outing rather than a movie made for young adults.
Of course, this can be an ideal Navratri date film. The Garba dances, as one said at the start, definitely get you swinging."
Ratings: 2.5 stars
Pinkvilla: "With Loveyatri, Aayush Sharma and Warina Hussain tried to recreate an entire film to match up to the standards that Salman Khan and Aishwarya Rai Bachchan set with the iconic Bollywood Garba track - Dholi Taro. The yatris' ended up with two left feet instead.
At the end of the day, whether it is a Loveratri or a Loveyatri, Aayush and Warina's film is the flight you wish you would miss!"
Ratings: 35% on the movie meter
Scroll.in: "The boldest flourish in Loveyatri plays out off-screen: the movie exists only to give Aayush Sharma his dream debut. Salman Khan devotees might be persuaded to accept the latest boon from their screen god, but for the unfaithful – and the unforgiving – Loveyatri is a trudge from start to finish."
Ratings: Not known
FirstPost: "As the location shifts, we leave behind two of the best things about Loveyatri – Pratik Gandhi and Sajeel Parekh, the actors playing Negative and Rocket. Their delightful performances swaddle Aayush Sharma, whose default setting is to hold one blank expression for as long as needed in the scene. Kapoor and Roy lift up potentially flat scenes too. Like her debutant co-star, Hussain too is bland, and this almost works in their favour as a newbie onscreen couple."
Ratings: 2 stars